***This contest is now closed. Congratulations HeatherM74. An email has been sent.***
Orglamix offers brilliant color that will revolutionize the way you think about your eye makeup. It glimmers. It shines. It provides stunning effects. Orglamix is best known for "its ultra long-lasting eye-shadows that truly reinvent color intensity." And I mean intensity ladies.
I love makeup, I always have. It makes me feel good when I know that I look good. And when I find a product that really shimmers, I'm hooked. I like to have fun with makeup and try new colors, all kind of colors. Orglamix provides that special "something" that gives me that extra sparkle. I had the pleasure of working with the lovely Cheri to review Orglamix for myself. Although her shop offers an array of different shadows to choose from, I tried the Pure Mineral Eye Color in Ambre, Bermuda, and Freesia. With each color that I wore I had a new and distinct look. The Pure Mineral Eye Colors gave my eyes a vibrant shine all day.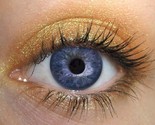 As a busy Theta Mom of two children, sometimes I feel like I leave the house in the morning looking somewhat "tired." Once I apply my makeup and add some Pure Mineral Eye Color, I instantly look energized. The shadows make me feel glamorous and they are the perfect addition to any outfit.
I know many Theta Mom readers are Orglamix fans, so you must check out the new Holiday Cheer colors at her shop. They will totally get you in the mood as you plan your holiday outfit and choose one of these shadows as the perfect accessory! I have to admit, I am now want Winter Wonderland! You can check out the Holiday Cheer colors here.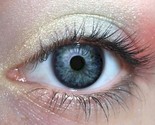 All Orglamix products are packaged in clear jars with a sifter and sold by weight, not volume, so you actually get more product. Also, Orglamix offers a 100% money back guarantee which allows you to shop and purchase with confidence. You can become a fan of Orglamix on Facebook here and you can follow Orglamix on Twitter here.
But the best part is Orglamix is giving a 3 Color Collection away to one lucky Theta Mom reader! So get your sparkle on and go enter!
How to Enter the Orglamix Giveaway:
Required Entry: Go to Orglamix and check out her shop. Choose a Color Collection that you totally adore and come back here and tell me your favorite.
Extra Entries: (You must leave a separate entry for each extra entry to count and extra entries won't count unless the required entry is done).
1. Follow Theta Mom publicly and tell me you do. (1 entry)
2. Subscribe to Theta Mom via email. You must activate the subscription for this entry to count. (2 entries)
3. Subscribe to Theta Mom any other way. (1 entry)
4. Follow Theta Mom on Twitter and leave me your twitter name. (1 entry)
5. Grab one of my cute buttons and add it to your website. (2 entries per button)
6. Click to vote at Top Mommy Blogs. Just click the banner on the right sidebar and tell me you clicked. (1 entry)
7. Tweet this giveaway! Just copy/paste the following:  Love Orglamix? Win a 3 Color #Giveaway Collection @ThetaMom http://tinyurl.com/yjzyctz Please RT (1 entry per daily tweet)
8. Post about this giveaway on your blog and link back to me. Leave me your link to show the post. (2 entries)
9. Add Theta Mom to your blogroll (2 entries)
Giveaway Rules:
This giveaway is open to US residents only. It begins on December 4, 2009 and will end on December 17, 2009 at 10 pm. One winner with a valid entry will be selected at random using random.org. The winner will be announced and must respond with a current email address within 48 hours to claim. Otherwise, another eligible entry will be chosen. Enter as many extra entries as you would like Theta Moms and good luck!
I was provided a 3 Color Collection from Orglamix to review. I was not compensated for this review. These are my own honest opinions and experience with the products.