I often receive emails from bloggy friends and tweeps asking me how I manage it all. You know, the whole working from home thing, being a mom to two children under five and maintaining this blog as well as staying active in social media. Quite frankly, it's a total juggling act every single day.
By nature, I am a very task-oriented and driven individual. I'm also very Type A when it comes to organization. However, you can be the most organized person but if many distractions interfere as you try to accomplish daily goals then you won't end up being as productive.
We are all given the same amount of time every day so it's how you choose to spend this time that makes all the difference. I had to take a step back and assess how I achieve daily tasks I set for myself and find ways to save time while cutting back in the process. I also live a life outside of this online world so time to myself and my family must also be infused into the equation.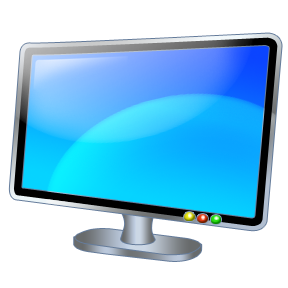 When you work from home, sometimes this area is very muddy for we are always accessible. It's a fine line that we walk which is why it's essential that you decide when it's the "right" time to work with the realization that you can integrate this into your daily routine in a healthy way.
I recently implemented a few rules that I developed for myself that actually work for me and in the process, I've been able to get rid of a lot wasted time. Furthermore, I have learned to lessen the noise in my life which has also helped me to become more productive. Here are my three secrets that can help you strike a balance as well:
1. Limit How Often You Check Your Email: Put the smart phone down for a moment and really think about how often you check your email. Actually, most emails are not of an urgent nature and can wait a few hours. I used to check my email 8-10 times a day. I was checking it during snack time, in between conference calls and basically any "free" moment I had. This was totally counter-productive because when I opened the emails, I didn't have a true block of time at that moment to actually respond, so I ended up having to do it later in the day anyway! By forcing myself to ONLY check it a few times a day, I actually save myself time in the end. I know it will be really hard to do this at first but the rewards are plentiful.
2. Make Daily To-Do Lists to Stay on Task: I actually handwrite and prioritize what I need to do on each given day. The key to implementing the list effectively is whatever does not get done by the end of the day is the FIRST thing to be placed on the new list for the next day. It's also important to note that the list should be prioritized with all tasks that must be completed by the end of the day toward the top of the list. It takes me roughly ten minutes to create the list each day (which I recommend drafting the night before so you anticipate the next day's activities and schedule) and it's the most organized, productive and well spent ten minutes. I highly recommend it.
3. Write Uninterrupted and Without Distractions: I sit in a quiet space with my computer and write when I have a decent chunk of uninterrupted time. I can't sit down to write an effective blog post in between snack time, nap time and one million interruptions. So I write early in the morning while my kids are still asleep or late in the evening after I put them to bed. Not only is this therapeutic (doing something I love to do in peace and quiet) but since I don't have to move off task every three seconds, I end up saving myself a whole lot of time. This also means that I write without distractions, though. I make sure I am not on Twitter, Facebook or the internet that may detract me from the goal of finishing a piece. Honestly, this is another trick that has saved me tons of time in the end.
Those are my three time management and "lessening the noise" secrets which help me to strike some sort of daily balance. What are some of the things that work for you?