My daughter is in preschool and loves every second of it. Recently, my husband and I attended back-to-school night where we had the opportunity to meet her teacher, see her classroom and hear about what a wonderful child she is.
Ahem. Well, that's what we hope for as parents, isn't it?
We walked in and were greeted by her awesome teachers and had so much fun looking around the room. After hearing all about how our four year-old spends most of her time there at school, the teacher then announced that we (us parents) had some homework to do.
So, she handed each of us a blue paper bag.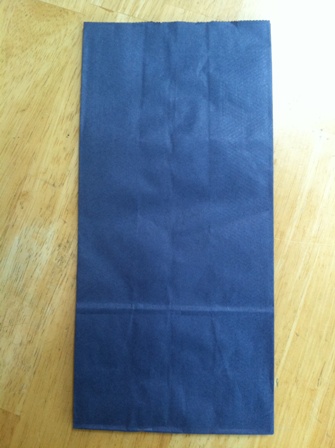 She called the bag the "OB."
No, it has nothing to do about the Gyno – it's actually an "Occupational Bag." In an effort to teach the children about some of the jobs that mommies and daddies have, we are to put some items into the bag that demonstrate our occupation so the children can each talk about them and discuss.
I brought the bag home and stared at it.
Occupation. MY occupation.
What in the hell was I going to put in there?
As many of you know, I am no longer a classroom teacher. I've since let go of the title of Adjunct Professor to instead, follow a new path. I've taken on the titles of Professional Blogger, Freelance Writer and Business Owner – but how will this translate to a bunch of four year-old kids?
I could just hear the conversation now, "Your mommy is a blogger? What's that?"
I panicked for a moment. What's a Theta Mom to do?
After a bit of soul searching about what I was to put in the OB, I knew exactly what I needed to put inside of it and more importantly, what I would share with my daughter.
Needless to say, I decided about a year ago that I was never again to be afraid to tell the world what it is that I do because our blogs serve as our virtual online resumes. And yes, blogging can become a real job. I am living proof of that.
Here is what I ended up placing in the bag: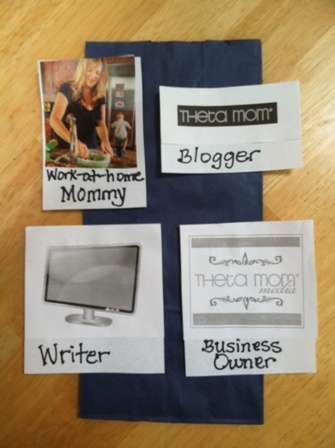 I actually can't wait for my daughter to stand up in front of her peers and beam with pride, "My mommy is a blogger and she absolutely loves what she does. My mommy must be super smart because she is able to work AND play with me at home. Yeah, I think that's pretty awesome."