As I press my fingers against the keys on my laptop to write this post, let it be known this is the 500th post I am publishing on this little ol' blog.
500 stories.
Hundreds of lives touched.
Thousands of public communal comments.
Countless searches and shares nearly five years in the making.
 Five years!!!!
And somehow, through these words, comments, conversations, shares and exchanges, Theta Mom® is alive and well even through the many blogging changes over the years.
I mean, remember this girl??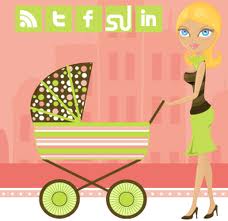 I had several redesigns, adapted to many different social media platforms, stayed relevant in the process and even started my own business. I feel like I have been through it all and I'm so proud that Theta Mom® continues to be a leading destination for women meandering their way through the journey of motherhood – a place to read, connect, or simply feel like you can talk with a friend who understands.
I hope to continue to inspire you and share words of encouragement; stories that resonate with you and make you think about a particular post even long after it's been shared. And I remain passionate about only endorsing products that I know and trust. With the exploding inbox of pitches that arrive daily, I am proud to be very selective of the companies and brands I choose to work with – the kind of businesses that are aligned with my own set of values as both a mom and a blogger.
After nearly five years of working in this industry, I'm proud of the fact that I have remained true to what I believe in and what this blog stands for – especially when other bloggers have taken a much different path.
It's no question that blogging has changed dramatically over the years and there's no doubt it will continue to change. Where is it really headed? Nobody knows for sure, but as I said one year ago, "I hope my ability to tell a story will be enough."
Whenever I begin to question myself or wonder if this whole bloggity blog journey is worth it, I am reminded that I've come way too far to ever think about giving up.
I mean hey, I'm 500 and counting – and I love the sound of that.