***This contest is now closed. Thank you to all who entered – this was an amazing turnout! Congratulations Kati! An email has been sent. ***
Barbar was founded by Dominic Barbar, a former stylist that created this company based on twenty years of experience in the industry. Barbar was established in 2000 and is based out of Beverly Hills, California. Barbar's philosophy is "to provide the stylist and consumer with incomparable quality products and customer service at the best available price." This company continues to create safe products that are integrated with the latest technology to bring hair tools to a whole new level. I reviewed the Barbar ECO 8000 Professional Eco Friendly Blow Dryer.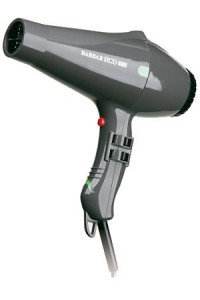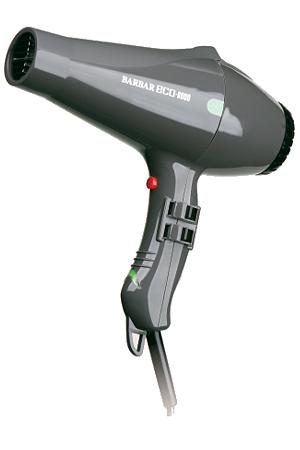 I can't tell you how perfect the timing was to review this product. I have been known to purchase the "cheaper" brand blow dryer/hair tool that you will find at your local drug store. I eventually find myself at the same local drug store purchasing another cheap product because the previous one either malfunctioned or quickly died. Just when I was about to make another trip out to the drug store, I was introduced to Barbar.
What I absolutely love about this product is that it is not only extremely efficient as it dries my hair, but this product is eco-friendly! The ceramic heating element inside the dryer actually saves electricity and minimizes the harmful effects of radiation. It also blows clean heat causing less damage to your hair and uses an AC motor which generates more power in the process. This modern technology is simply amazing! This particular blow dryer has multiple heat and speed settings and is completely lightweight. Each time I use this blow dryer, I know I am getting fantastic results and I am not harming the environment! How awesome is that? I know this is the kind of hair product that will last a very long time.
By using this model you can actually have the best of both worlds by protecting your hair and the environment at the same time! The Barbar site offers a wonderful short video clip of the ECO 8000 blow dryer which you can check out here. In fact, you can check out all of the blow dryers that Barbar offers here as well as their full website for all of your hair tool needs.
You can purchase the Barbar Ceramic ECO 8000 Blow Dryer for $150 here or you can enter to win because Barbar is giving one lucky Theta Mom reader the chance to win her very own Ceramic ECO 8000 Blow Dryer! Is this an amazing giveaway or what?
How to Enter The Barbar Giveaway:
****Required Entry: Follow my blog publicly and tell me you are.
Extra Entries: (You must leave a separate entry for each extra entry to count and extra entries won't count unless the required entry is done)

1. Follow Theta Mom on Twitter here and leave me your twitter name. (1 entry)
2. Become a Fan of Theta Mom on Facebook here and leave me your FB name. (1 entry)
3. Subscribe to Theta Mom via email. You must activate the subscription for this entry to count. (2 entries)
4. Subscribe to Theta Mom any other way. (1 entry)
5. Grab one of my cute buttons and add it to your website. (2 entries per button)
6. Click to vote for me at Top Mommy Blogs. Just click the banner on the right side bar and tell me you clicked. (1 entry per click-can click up to 3x)
7. Tweet this giveaway! Just copy/paste the following: Your chance to win a $150 Barbar Blow Dryer! Enter the #giveaway to win @ThetaMom  http://bit.ly/bVDK0W Please RT  (1 entry per daily tweet)
8. Post about this giveaway on your blog and link back to me. Leave me your link to show the post. (2 entries)
9. Add Theta Mom to your blogroll. (2 entries)
Giveaway Rules:
This giveaway is open to US residents only. It begins on March 27, 2010 and will end on April 8, 2010 at 9 pm. One winner with a valid entry will be selected at random using random.org. The winner will be announced and must respond with a current email address within 48 hours to claim. Otherwise, another eligible entry will be chosen. Enter as many extra entries as you would like Theta Moms and good luck!
I was provided a ECO 8000 Blow Dryer from Barbar. I was not compensated for this review. These are my own honest opinions and experience with the product.