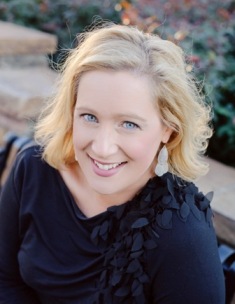 Heather Reinhard is the owner, founder and editor of Theta Mom®, a successful and well established leading blog that began in 2009. Since entering the social media scene Heather is considered an influential blogger with a very loyal following. She writes passionately about the reality of parenthood in the midst of redefining the role of motherhood.
She was a full-time working mom with a steadfast career while raising two children before she made the decision to become a WAHM in late 2008. She used her graduate degree from Columbia University to make this transition which was around the time that Theta Mom was born. Since its origin, Heather quickly acquired a dedicated readership consisting of women, mothers and bloggers. Soon after she launched Theta Mom Community, better known as TMC, and she instantly became a highly respected and recognized name throughout social media as well as the blogging community. TMC is considered one of the top destinations for women, mothers and bloggers to connect on the net. In addition to the various sponsorships, endorsements, appearances and awards since its inception, Theta Mom was named a top social media site in 2010 for mompreneurs.
Heather launched The Marketplace in early 2011. She created a space to help launch women in business by supporting and promoting small start-ups to large corporations. She infuses her social media skills, educational background as well as networking and blogging experience to help bring Brand awareness to every women-owned business she collaborates with.
Heather is also the CEO of Theta Mom Media, LLC. As an entrepreneur herself, Heather is viewed as an inspiring role model to those just venturing into the blogging world since she has turned her personal site into an online business.
She specializes in blogging, networking, building relationships, engaging her audience and cultivating Brand awareness. She works with numerous businesses to integrate a clearly defined social media strategy that includes blogger outreach and promotional campaigns. These specialized plans are developed in an effort to properly market and sustain a valuable online presence for every Brand that she collaborates with.
Heather is a married Theta Mom of two who resides just outside of New York City. If she isn't blogging, you can find her on Twitter @ThetaMom.