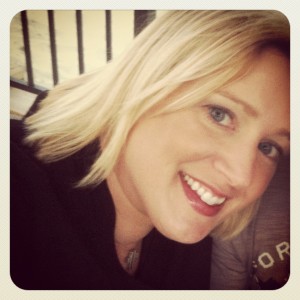 I believe each and every one of us is born with a gift – a gift that we are supposed to use and share with the world. For me, I believe that gift has been to teach and inspire others. For many years, I taught children in a traditional elementary school classroom and loved every minute of it. I later became an Adjunct Professor leading the nation's top learners while collaborating with brilliant faculty. My life has always been centered on education, teaching and learning. Moreover, it's been consistently filled with opportunities of lifting people up in ways I never thought possible.
When I started working directly out of college, I didn't envision myself at any point working from home. I was far too busy focused on my career at the time and fully committed to a teaching position which I loved for ten years. But becoming a mom alongside of a rigorous schedule and brutal commute catapulted me into absolute exhaustion and I knew I had to eventually make a lifestyle change.
I consider myself very lucky since I was able to use my Master's degree from Columbia University and tons of industry experience to take a big leap of faith and officially transition to the title of WAHM in 2008. I was an Adjunct Professor for two universities and landed a job as an Instructional Designer for a private college. Telecommuting allowed me the freedom to earn a decent income while raising my children at home all the while utilizing my hard earned education.
Although I maintained an absolutely very busy schedule which I had grown to love, I experienced lots of self-doubt as a WAHM. I was still working hard and contributing to the family income, but somehow I felt caught between two different worlds; somewhere between the steadfast career that I left behind and the "new" woman trying to find herself with the role of mother added to her resume, amidst a pile of dirty diapers, loads of laundry and a sink full of dishes.
There was still something missing in my life.
Perhaps it was my passion for writing or maybe it was the sheer desire to connect with other women because I felt very isolated as a WAHM. I missed the daily lunch conversations with my colleagues and I longed for real adult dialogue, more than just swapping spit-up stories or saying hello to the cashier at Target. The bottom line is I knew there had to be other women experiencing some of these emotions I was going through as a new mom and I just wanted my voice to be heard. I wanted to let other women know they were not alone.
So, I started a blog.
You know, inspiration comes when you least expect it. I actually got the idea for Theta Mom® in early 2009 after I watched an episode of Oprah. I know, it sounds so cliché but it's really the way it happened. I was watching a show about "real" moms discuss the hardships they faced on a daily basis on multiple levels – issues from child rearing to marriage, finances, career and even sex. These women were baring it all and I immediately connected with them. Considering I was still feeling lost after I left my own career behind to start a new one at home (trying desperately to find myself and the new life I was forming), the topic broadcasted on television that day changed my life.
At first, my blog was just a place of refuge – a safe space to harbor all of what I was thinking and going through as a working mom, which also served as the perfect platform to document my experiences; it became my outlet – a sanctuary to hold and convey the stories I saw unraveling daily. Come to find out, my blog became so much more than just good storytelling. It became more about connecting with women and mothers on a deeper level about the issues that matter to us most. It later became a space to connect women with brands, showcasing the products and services I would recommend to other moms. My blog, even in its infancy, was reaching great levels of success.
But soon later, the economy crashed.  And I lost my Instructional Design position.
It wasn't long after that when I watched all of the college courses that I once taught be scooped up by the masses from full-time faculty. We were all starving for work in an economy that just couldn't deliver. At that point, I had two babies at home and a family to help support, so I turned to the only other thing I had left to survive – this blog.
That's why in 2010, I took one more major leap of faith and started my very own company Theta Mom Media, LLC and I've been blogging, consulting, developing influential campaigns, forming successful brand ambassador programs, driving social media marketing, and working as a professional in this industry ever since.
The rest is history.

For a full business profile and all of my fancy accolades, please visit my LinkedIn profile and let's connect. Looking to partner with Theta Mom®? I always love chatting about new business opportunities. Start here.
Once again, welcome to Theta Mom® – an evolving blog that continues to bring you the very best in all things redefining motherhood. I'm so glad you're here.
Best,