Today TMC welcomes Lori, author of the blog Mommyfriend. From the very first time I visited Lori's blog I had an instant connection because her posts are so easy to read. She writes about topics that I, especially as a Theta Mom, can relate to and she shares her experiences about motherhood that resonate easily with others as well. Lori is a huge supporter of Theta Mom and this community, too! Here is how she describes her blog in her own words:
"My name is Mommy Friend Lori and I am the proud mother of 2 wild boys, 1 pet praying mantis and a blog, Mommyfriend.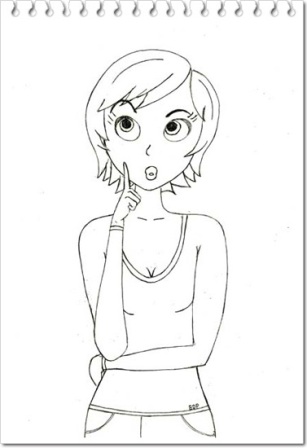 A little about me:
I work outside the home, sometimes keep a clean house and remain undefeated at UNO.  I strive to be the best mom I can be, blog with purpose and never ever forget a birthday.  I have lots of irrational fears, find Nerf bullets in my bra and possess the palette of a toddler.  I am a lover of words, family, good hair days, fried food and the clearance rack.
A little about Mommyfriend:
Mommyfriend launched in January this year with the mission of finding perfection in imperfection daily.  We all know how imperfect motherhood can be, and for me, the imperfection is the beautiful part!  Dedicated to reminding Mommy Friends that they are perfect the way they are, Mommyfriend tells true tales of motherhood and mayhem with a healthy dose of humor and heart.  Illustrated by my husband and inspired by my children, Mommyfriend is a family affair.  Pay us a visit; we'd love to welcome you to our family!"
Be sure to check out the blog and follow her on Twitter!
New to TMC? Join us! We LOVE new members!
*Instead of leaving a comment here, please show some love directly on the blog of the Featured TMC Blogger. Have a great weekend ladies!!!