TMC welcomes Devan, author of the blog Accustomed Chaos. Like many, Devan blogs about all things motherhood but along with the chaos of raising three children, she writes passionately about her gluten free lifestyle and attachment parenting approach. She also shares her personal account of surviving multiple miscarriages. She absolutely adores this community and is such a supportive blogger. Here is how she describes her blog in her own words:
"Hello fellow Theta Moms! My name is Devan and I am a stay at home mom to three beautiful kids (ages 4, 3 & 1) and a wife to an amazing and supportive man. I started Accustomed Chaos in January 2010 to create a space that was just for me – where I could write my thoughts and share my passions; a little of everything.
We live in a gluten free household because both myself and 3 year old daughter have Celiac Disease – an autoimmune disorder triggered by gluten and in order to keep us safe my other two children and my husband eat gluten free as well. Over the years I have really come to realize that I am not missing out at all and love sharing my recipes, favorite gluten free products and help increase awareness on celiac disease and providing safe foods.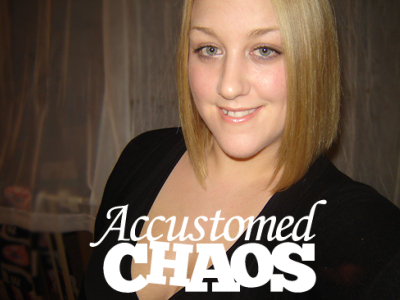 I write about a lot of different topics and focus on my "gentle, attachment parenting" philosophy. Breastfeeding, co-sleeping, and gentle discipline are topics I am passionate about and I love sharing tips and practical ideas on how they are integrated into our life. I am also a miscarriage survivor and use my blog as a sounding board for working through my grief. The support I have found by this amazing blogging community has been too incredible begin to put it into words.
Life with 3 kids 3 years apart is chaos. No doubt about it. The support, connections and friendships I have made in the past 10 months of blogging has been phenomenal and it is always nice to know I am not alone in my crazy mommy moments."
Be sure to check out the blog and follow her on Twitter!
New to TMC? Join us! We LOVE new members!
*In order to be considered as a future Featured TMC Blogger, you must be a member and leave a comment on the blog of the current Feature Blogger so be sure to retweet and show some love! Have a wonderful weekend ladies!