TMC welcomes Elizabeth, author of the blog The Writer Revived. Elizabeth joined us a few months ago and her passion (aside from raising her adorable little girl) is writing. Like many of us, she has revived this natural calling to write through her own blog and has enjoyed every minute of it! She is a fantastic writer who writes mostly about this thing called motherhood as well as the art of writing. Here is how she describes her blog in her own words: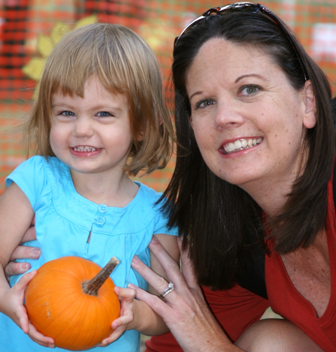 "Hello! I'm Elizabeth. I live in Florida with my husband and our 22 month-old daughter. After she was born, I made the surprising (to me anyway) decision to become a stay-at-home mom. In that first year, I was immersed in motherhood. But as my daughter grew from an infant to an increasingly independent toddler, I realized I had neglected to nurture myself. Most importantly, I needed to get back in touch with my creative side.
Shortly after my daughter's first birthday, following a long hiatus, I rediscovered my passion for writing and jumped in headfirst. I developed an idea for a nonfiction book (about motherhood), wrote a proposal and began querying literary agents. That proposal is currently with two agents for consideration. My blog, The Writer Revived originally started out as a way to detail my writing journey.
As the blog evolved, I also began to write about motherhood. It became a great release for me to share about my experiences as a new mom. It also connected me with tons of other moms and enabled me to develop a strong support system. And it is the subject of my book, so it made sense to take the blog in that direction. At this point, about half my posts are about being a mom, and half are about being a writer. Please stop on by if you'd like get to know me a little better. And help me get to know you! I love making new connections!"
Be sure to check out the blog and follow her on Twitter!
New to TMC? Join us! We LOVE new members!
*In order to be considered as a future Featured TMC Blogger, you must be a member and leave a comment on the blog of the current Feature Blogger so be sure to retweet and show some love! Have a fantastic weekend ladies!