This is around the time that I usually share my holiday wishes. This is the week that I tell you I'm about to take the week off from the blog to prepare for the festivities and simply revel in the time with my family.
But this year, I am not so much in the Christmas spirit right now. Upon the news from Newtown, CT on Friday, I am still numb.
Instead of Christmas shopping and listening to holiday music, I am grieving alongside 26 other families, alongside an entire community – an entire nation.
Innocence was lost on American soil on Friday, December 14, 2012.
I am weeping as I write this and the reality is, I have no words.
I have no words because nothing I say will change the events that transpired on Friday.
Nothing I say will heal those that are suffering so terribly.
And nothing I say will bring back the souls that perished on Friday.
Nothing.
All I can do is pray.
All I can do is be kind.
All I can do is thank the people in my own community who give their service to my family – our teachers, administrators, police officers, first responders, and the list goes on.
All I can do is hope my children grow up in a world in which they are safe from danger, a world that will never have to bear witness to this kind of tragedy ever again.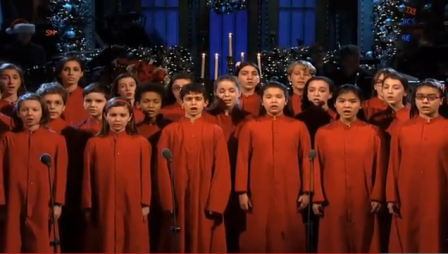 Watching children sing "Silent Night" on SNL continues to bring me to my knees.
"Sleep in heavenly peace – sleep in heavenly peace."
All I can do is enjoy every waking moment I have with my children, the time we have together on this Earth – suddenly, Christmas takes on a whole new meaning.
Go hug your children.
Tell them you love them.
And remember the only gift you'll ever need won't be found under the tree – it will be in the eyes of your children.  
And by God, I am certainly blessed to see.