It was a long and difficult day, the kind of day when you can't wait until you have some peace and quiet at the end of it all…you know, like when you put the kids to bed.
Well, it was definitely one of those days for this Theta Mom. I was feeling extra cranky, the hubs wasn't home to help, and isn't that always the case? When I could really use a hand around here, those are the times when I find myself alone! I was dragging my tired body up the stairs, helping my 4 year old get ready for bedtime.
Together, we usually read one book before we turn out the lights. So on this particular night, he picked out one of my favorites, Goodnight Moon by Margaret Wise Brown. After reading the book aloud, I closed it shut and as I was about to kiss his forehead, he stopped me.
"Wait Mommy, can we play a game?"
Every ounce of patience I had was gone after the really FUN day I had, so my only reply to him was, "A game? Are you kidding me? No! It's time for bed!"
He continued, "No mommy, like all you have to do is lay next to me for a few minutes so we can say goodnight to everything, just like in the Goodnight Moon book. Please?"
After a deep breath, I reluctantly decided this would be alright. I mean, it was only a few more minutes anyway, right? So my son shut off the lights and we began the goodnight game.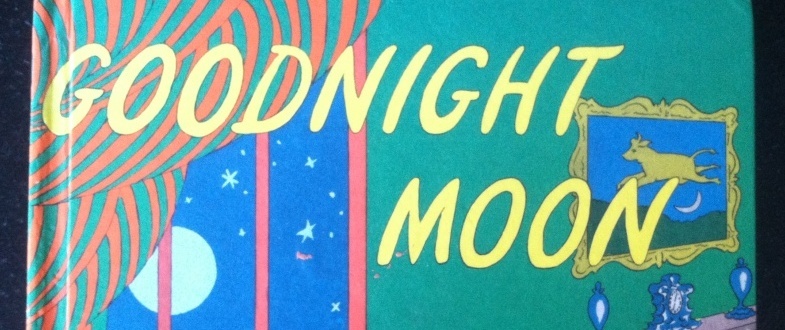 My Son: Goodnight room…
Theta Mom: Goodnight lamp…
My Son: Goodnight sky…
Theta Mom: Goodnight pillow…
My Son: Goodnight rocket…
Theta Mom: Goodnight mirror…
My Son: Goodnight toothbrush…
Theta Mom: Goodnight closet…
My Son: Goodnight….ummmm….toenails…
Theta Mom: Toenails?
[Pure laughter]
Theta Mom: You are so silly!
Then, there was a bit of silence. He grabbed my hand and whispered, "Goodnight Mommy. I love you." I kissed his forehead and replied, "I love you, too sweetie."
And with that, I kept a hold of my son's hand and stayed with him for far longer than those measly five minutes.
Earlier that day, I was in such a rush to get him to bed so I would have some time to myself, and then I experienced a moment like this and realized the beautiful gift I have in front of me…every-single-day.
A rough day sure turned into a really good night.