I have been a fan of Sex and the City since the very beginning and what immediately drew me into this series was the show's narration. Carrie Bradshaw's musings about relationships, dating, and New York City were always so emotional and sensitive. At times, she was a bit dramatic and somewhat over-analytic, but to me, this narration was always authentic.
She shared moments explicitly and expressed exactly what she was thinking and feeling, even when the truth hurt. Although she may have appeared jealous, clingy, or insecure at various points throughout the show, she truly communicated real and raw emotions as she was experiencing life and relationships.
Isn't this exactly what we experience as Theta Moms? We admit the fact that this motherhood gig isn't always glamorous and easy. We narrate our own stories with raw emotion and sensitivity. Don't we sometimes over-analyze the situation, especially when it comes to our children? Don't we feel sometimes insecure that the job we are doing may not be enough? Don't we sometimes second-guess ourselves in the process? Isn't this true authenticity?
Although her bank account doesn't reflect the majority of Theta Moms, if Carrie Bradshaw was really pregnant, she would probably wear the most adorable, chic, and trendy maternity clothes similar to this look.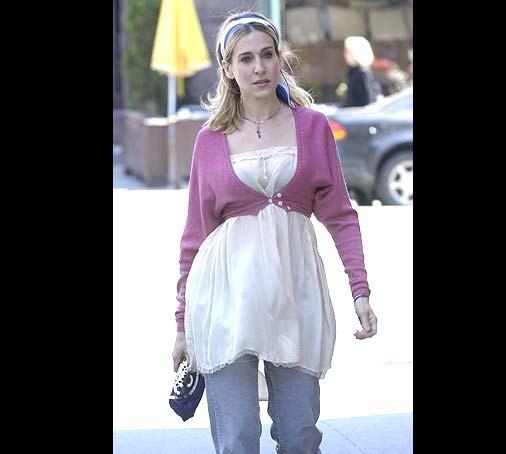 Regardless of her style, the moment she becomes a mother, I picture Carrie changing diapers for the first time and recognizing the not so glamorous aspect of motherhood.
I imagine her agonizing over the reality of sleepless nights and freaking out about her postpartum figure.
As a result of having a baby, I envision the description of her post-partum sex life, or lack thereof.
I can see her shopping at Barneys, unable to purchase the latest Jimmy Choo heels because her newborn could really use the money more.
I imagine her disappointment when she must decline attending a premier event because her baby suddenly became ill.
I predict that she will be torn between work and home, desperately trying to find a balance to make it all work…
But I also envision Carrie trying to find the right words to share the most amazing experience she's ever encountered, attempting to describe the kind of love she's never felt before for another human being.
I imagine Carrie dreaming of her newborn and finding herself more centered as a mother, allowing her life to be more about her baby than her own.
I see her making sacrifices, learning from her mistakes and demonstrating the way her life has been forever changed…for the better.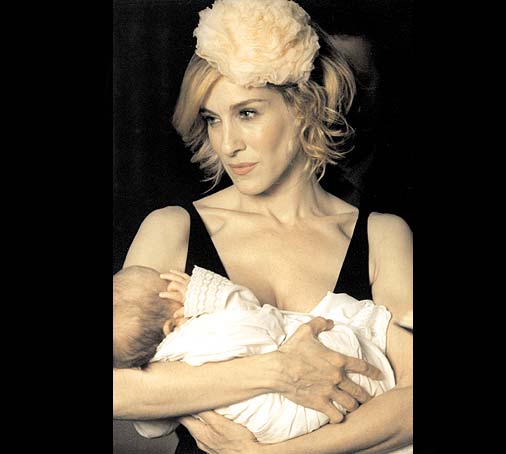 Carrie Bradshaw would be a Theta Mom.
So if she ever becomes pregnant, maybe I should congratulate her…and then welcome her to the club.