Going to the playground with my baby girl is really fun until she wants to run away from me and then I have to chase her…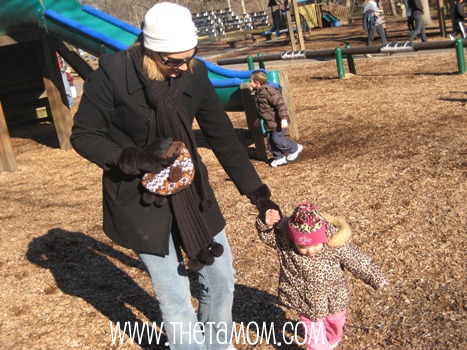 So a little break here and there is a good distraction, I think…
Until the moment occurs when the only thing my baby girl wants to do is take off her shoes and run away again…in her clean, white socks. So I'm forced to keep her put while I manage to place her shoes on her feet for the one millionth time…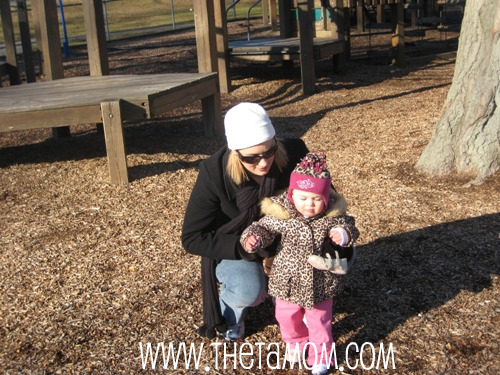 So what's the #1 rule when taking my baby girl to the playground, while keeping her happy AND her socks clean???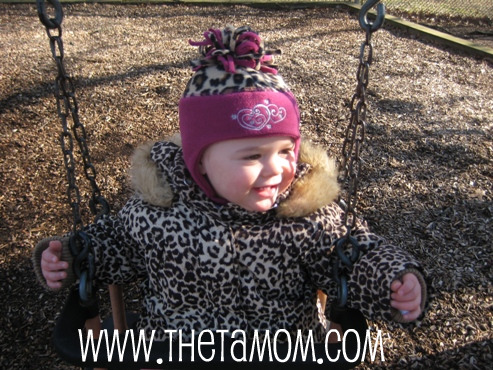 HEAD STRAIGHT FOR THOSE SWINGS!!!
Don't forget Time Out for Theta Mom is this Thursday! Be sure to post about your time out and come back here on the 28th to link up! If you missed that post or for further details, click here. I can't wait to see what you've all been up to!