Each of the candles preciously placed on the top of my birthday cake by the hands of my four year-old are instant reminders of years gone by. To me, it's a beautiful metaphor. Every candle that glows is like a photograph set in a frame. They each come with lasting memories. Candle by candle, year by year, I remember.
Each candle represents a certain time in my life.  From the very first candle to the thirty-something candle, I have a memory.
As another candle is added to my cake this year I am reminded of the beautiful life I have been given and the other candles that stand before me remind me of that. Birthdays should be a time of pure joy no matter how many candles sit on top of that cake because each candle is a symbol of the years that have been lived and that in itself is a blessing.
I am who I am today because of the experiences that helped shape me. Some are good, some are bad, but all of those experiences truly build character. And every year as I add a candle to this party I have more love to give, more tears to cry and more laughter to share…
Because I am alive.
Today, I am rejoicing. I am rejoicing because the man upstairs gave me this beautiful gift called life and today is my reminder of that amazing gift.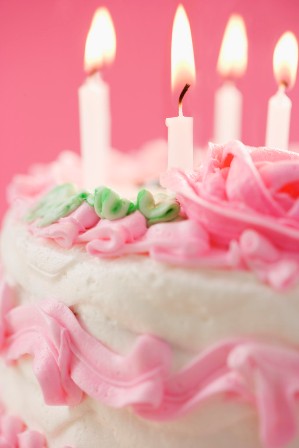 So if I don't stop by your blog today, it's because I am celebrating every single year that I have walked this Earth.
Because today is the day of my birth and I can't wait to count and watch those candles glow.