I am so excited to feature I'm Living Proof that God Has a Sense of Humor today because Helene has actually followed Theta Mom since its inception. Helene was one of the very first bloggers I had an instant connection with and we have been blogging together ever since. What immediately drew me into her blog was her honest take on motherhood, raising not one but TWO sets of twins! She is an excellent writer, one who integrates humor into every post. I always leave her blog with a smile on my face.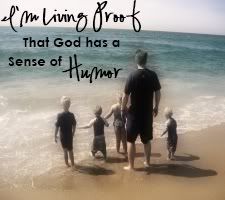 In her own words, this is how Helene describes her blog: "I'm a stay-at-mom of two sets of twins.  Yes, I did say TWO sets of TWINS, ages 5 and ages 3.  Your eyes are not playing tricks on you.  Now that we have that out of the way…I started my blog in 2007, when I was still pregnant with our 2nd set of twins.  It was merely a way to keep friends and family up to date on the pregnancy.  At some point in time, it morphed into what it is today and has become a passion of mine.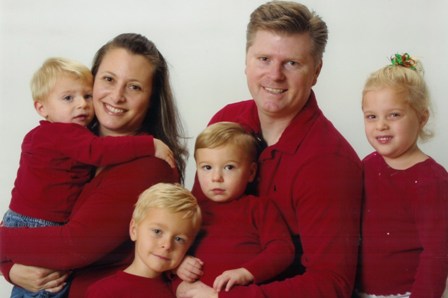 In general, I write about life's ups and downs, as it pertains to parenthood, marriage, friendships and the perpetual struggle to look as if I'm pulling it all off successfully, when in reality, I'm falling apart most of the time.  Aren't we all?   Here's the thing, though…having a wonderful sense of humor is key.  Life is too short to be taken seriously all the time…we have to be able to laugh at the little things.  So while I may write about somewhat serious topics, there is humor and sarcasm aplenty sprinkled in to the mix, whether it's about the top 10 white lies I've told my children or renegotiating my marriage contract.  Ultimately, I hope my readers find my blog to be entertaining, relatable, humorous and REAL."
So be sure to check out her blog and show her some TMC love!