TMC welcomes Tina from Life Without Pink. I originally met Tina many months ago when she was co-blogging on another blog. She has always been a huge fan of Theta Mom and I am so glad she launched her own blog a couple of months ago! What I enjoy most about Tina as a blogger is that she is so easy to relate to. She easily shares the ups and downs of motherhood as she raises two boys. Here is how she describes her blog in her own words: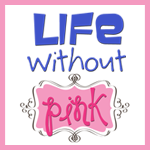 "Hi everyone, I'm Tina a mom to two very active, super adorable little boys!  Big A is 4 years old and Little B is 18 months old. About a year ago I was laid off from my Marketing job and instantly found myself as a stay-at-home-mom.  It was quite an adjustment for me and every day is still a learning experience.
I started blogging in February 2009 as a way to document my everyday adventures with my little guys but I never imagined how much I would fall in love with it! Before I knew it I was connecting with women all over the world and I instantly became hooked.
My life is centered around raising dirty, wild, lovable, sweet little boys…hence Life Without Pink! I have learned a lot in the past 4 years everything from super heroes, wrestling, splashing in mud puddles to building forts and mending skinned knees.  My blog documents the ups and downs of motherhood and surviving in a world without pink!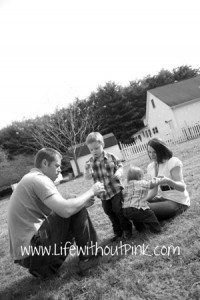 I still consider myself a newbie blogger so one of my goals is to share with my readers resources, tips and information that I am learning along the way. I want my blog to be a place where other moms look forward to visiting because they can connect with me and the stories that I share. 
Recently I signed on as the Social Media Director for Babyssentials.com – a one stop online baby video website designed to give parents a simple and trustworthy resource to learn more about baby products, tips, and health information. I am really excited about this project and look forward to building the community and spreading the word about this wonderful company. I love putting a piece of my story out there and hope you will stop by and say hi!"
So be sure to check her out on the blog and follower her on Twitter!