TMC welcomes Beth from Laugh Until You Cry. Beth was one of the very first bloggers on board the TMC train and has been a fan of Theta Mom for quite some time now. She blogs about the adventures of raising her little boy and also shares everyday thoughts in her posts. She just started a photography blog, too! She is an open and honest blogger, something I immediately connected to when I began reading. This is how Beth describes her blog in her own words: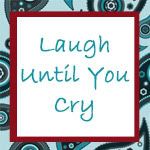 "Hi everyone, my name is Beth and I am a mother to an amazing little boy who is making his way to two and wife of three years to my very best friend. I used to teach music to grades K-4 but did not get rehired at the end of last school year, so now I am substitute teaching for a couple of local school districts. I have changed direction a time or two, starting with getting certified to teach in an elementary classroom instead of doing the music thing, then taking up photography as more than a hobby. I am very much an amateur at the photography thing, but I am working hard and getting better every day.
Laugh Until You Cry actually started out as "Baby P Makes 3" back in May of 2008 as a place to keep the details of my pregnancy and the transition into motherhood in one spot, as well as to keep family and friends updated on both. I kept up with blogging for about a year, just posting here and there, until April 2009, which is when I found out I would not be working at the school district I was in anymore. At that point I turned to blogging as therapy, as a way to connect with others, as a way to feel like I was not the only person suffering through some troubling times. It turned into much more than a blog about *just* my son. It is where I put my every day thoughts, where I come for sanctuary from the whirlwind days I experience, and yes, it is where I still keep track of my family's adventures.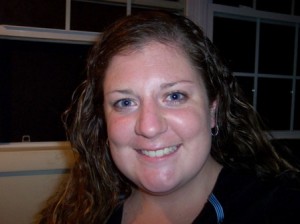 The name change to "Laugh Until You Cry" came about once I realized how much bigger (to me) the blog had become. It needed a new name and a new look and I successfully changed it to something that I could continue to grow with. Laugh Until You Cry means to experience every day, whether its full of laughs or tears, or both, because no matter what is coming your way it could be different, and what it all comes down to is that everything happens for a reason. I'm as real as honest as it gets and I do my best to tell it like it is. If you visit you'll see some serious mixed with some funny and plenty of pictures. I hope you'll come by!"
Be sure to show her some love on the blog and follow her on Twitter!
New to TMC? Join us! We LOVE new members!