TMC welcomes Denise, author of the blog Musings de Mommy. I have to admit Denise is someone I actually found on Twitter. Earlier this year we started tweeting together and we immediately started to follow each other's blogs. Let me tell you, this girl can write. If you are looking for some inspiration or just a good blog to read well-written posts every time you just found your match. Here is how Denise describes her blog in her own words:
"I've been writing for years. Yet it wasn't until August 2008 that I created Musings de Mommy. There, I mused about my trials, my ups, my downs…my quest and yearnings for redefined, post-kid version of perfection.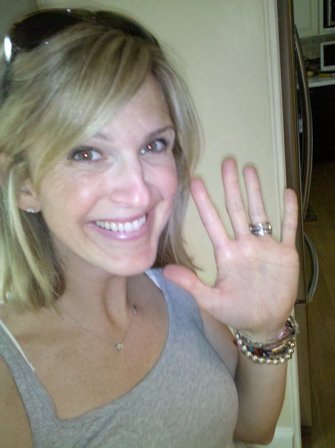 Here's the funny thing: when I started my trusty blog, I told exactly three people that it existed. (The same three people that, in the past, read my pieces the old-fashioned way, via email with attached Word documents.) Then I realized that I wanted more people to read, and wanted my words to resonate within someone else. So I started practicing…I actually forced myself to tell my friends about my blog. (Shortly after, because a friend told a friend about my blog, I received my first writing gig at a local parenting magazine. So worth it!)
About January of this year, I got antsy. I wanted to expand, especially since I'd comfortably settled into my own voice and style. I was ready to start exploring and participating in the blogging community. That's when I 'met' Heather, the dynamic Theta Mom. Hers was a critical alliance early in my public blogging debut because of her tenacity, entrepreneurial spirit and creativity. I learned a lot of blog-world ropes from her just by watching her do her Theta Mom thing.
Holy WOW Batman. I now wish I'd joined this amazing blogging world earlier. Now that I'm here, I'm energized, pushed, comforted and joyed to be surrounded by such an endearing, supportive, inquisitive, empowering group.
Musings de Mommy May 2010? I still muse about motherhood. But I've expanded my repertoire and allow many muses to guide and inspire…my life, my meanderings, my questions, my challenges and simple victories. I'd love to 'meet' you…please come visit!"
Be sure to show some love on the blog and follow her on Twitter!
New to TMC? Join us! We LOVE new members!