TMC welcomes Shari and her blog Tales from the Sippy Cup. Shari and I connected a few times through email earlier this year and we immediately hit it off. Like other fabulous TMC ladies, Shari is a huge supporter of both Theta Mom and this Community. She blogs about motherhood with honesty and humor – the two things that we all gravitate toward as bloggers. Here is how she descibes her blog in her own words:
"Hello, my name is Shari (I can't get past how much that sounds like a support group intro – but then I guess in a way that is what blogging has become for me), I'm a first time mom to a fantastic one and a half year old little man that definitely has his own thoughts and views on his world.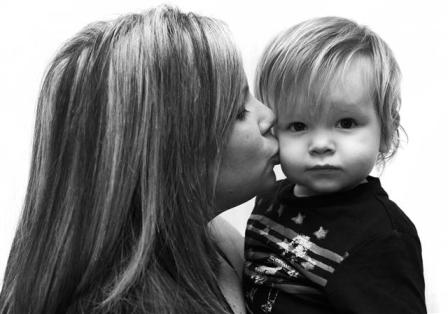 I began blogging in October 2009 after I had reluctantly left my job as a marketing communications professional to take care of my kiddo full time. Becoming a stay-at-home-mom was definitely harder than anyone had ever led on. I barely had time to put on clean clothes or brush my teeth and it hadn't even occurred to me that I would never use the bathroom alone again.
I wondered how all those recently showered, perfectly styled, pulled together fashionista mamas managed to pull it all off.  Looking down at my chipped and neglected pedicure, I thought there just had to be other moms like me out there running around with fuzzy teeth and unruly hair.
Tales from the Sippy Cup was created in an attempt to find some much needed therapy, as well as an outlet to tell my story and reach out to other moms to hear their stories. Through blogging, I have become connected to an amazing group of supportive women who are smart, creative and always inspirational.
The blog is a collection of rants, raves, challenges and successes revolving around this crazy adventure called mommyhood and how as moms, wives friends etc., we somehow find a way to "do it all".  I hope you will join me and share your story as well to inspire, support and sometimes just make a mommy laugh – because let's face it, sometimes we just have to laugh."
Be sure to show her some love on the blog and follow her on Twitter!
New to TMC? We would love to have you! Click here to join us!