TMC welcomes Alexis, author of the blog Depressions and Confessions. I actually found Alexis through TMC and I am thrilled to have the opportunity to have "met" her. She is a courageous blogger, discussing many topics that some are to afraid to speak of and for that, I really admire her. Aside from rockin' her new WordPress blog she is one hell of a supporter, too! I don't think she has ever missed a post at Theta Mom and I couldn't ask for a better bloggy friend. Here is how she describes her blog in her own words: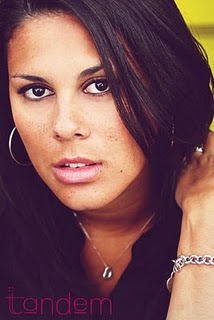 "Hey, I'm Alexis. I started blogging three years ago after my son was born, and at first it was mostly family stuff. But then I started noticing that the posts that got the most response were the ones about me. I know, I'm awesome, right? Anyway, what I mean is that people, women especially, were thrilled to hear that they weren't the only ones who struggled at motherhood and sometimes forgot people's birthdays and wore vomit as an accessory.
When I was diagnosed with postpartum depression when my first son was 8 months old, it changed my life forever. Not only did I begin treatment, but I also started speaking out about my experience and the support was overwhelming. But when I blogged about it, women came out of the woodwork saying that they wished they could tell their families, or friends, or coworkers, but they were too scared or embarrassed.
So I started a new blog, Depressions and Confessions. It was originally going to be all about the symptoms of and stigma surrounding depression, but three posts into it, I realized it was so…depressing. I couldn't sustain that kind of blog, because I am not a depressing person. I just happen to have the disorder.
Now, my blog is about the most interesting thing in the entire world…me. Kidding. Kind of. I mostly write about things that bug me, things I wish I understood better, things that make me laugh, and things that other people are too scared to talk about. And in between all of that, I still talk about depression because it's important.
My favorite part of blogging has been "meeting" amazing women like Heather. I recently was able to wean myself off of antidepressants, and I attribute the success of that to the salvation I receive from talking about my issues and realizing that I am NEVER alone. And neither are you. I hope to see you around my place, can't wait to meet you!"
Be sure to check her out on the blog and follow her on Twitter! 
New to TMC? Join us! We LOVE new members!