When I first began my blog I wrote a post about some of the fears I experienced once I became a mother. I made this revelation as I gave birth; the things I used to worry about growing up as a child myself could never pale in comparison to those I would feel as a mother.
I wrote that post almost exactly one year ago (to the date) and now that my children are a year older I notice my fears or worries continue to change. Yes, I still fear that my kids may choke on a hotdog or that they could potentially drown in a pool. I fear that they will feel unbearable pain if they fall and hurt themselves and the list goes on…
But as the new school year quickly draws near, I now have a new set of Theta Mom worries that are beginning to show their face.
My son has a severe nut allergy and I worry about how it will go at pre-school as he sits at the "allergy" table. Last year, he sat with one other child and it seemed to be fine (as he did not feel isolated or alone) but will this year go just as well? Will he have another successful year and will he mesh well with his new teacher?
My daughter on the other hand will be turning two and this will be her very first experience out of the home. She will be attending a toddler program two mornings a week and I do worry about this very first experience for her. Will she cry? Will she not care? Will she do well and work well with the teachers and the other kids?
As much as these worries and fears sometimes encompass my entire being, I try to settle in and focus on what I can do as a mother to ensure my kids feel good about these "new" experiences. It's sort of like entering the unknown for all of us and these are the times no matter how you slice it can be a little scary.
As a little girl I used to worry about rocks getting stuck in my jelly shoes. At that time, that was my biggest concern in life…
Once again, somehow rocks in my jellies just don't quite make the list anymore.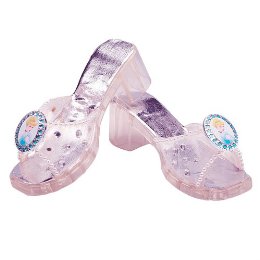 Do you worry about the new school year approaching? How do you settle your own fears and how does this translate to your kids?