One of my favorite aspects of blogging is being able to share my experiences as a woman and mother while having a direct connection with readers who totally understand what I am going through. For those of you who shared your thoughts on my recent post, thank you. Your words mean more than you know.
The other reason I love this blog is that it gives me the opportunity to share things of interest happening throughout social media. Operation Shower  is a non-profit organization that honors the many sacrifices that military families make by coordinating and creating baby showers for expecting military families. These special moms and dads receive gift boxes complete with baby necessities, supplies, clothing, books, toys and so much more. One long-term goal of Operation Shower is to reach every military base in the nation. Operation Give Thanks is a nationwide fundraising campaign to help Operation Shower continue their mission by reaching out and throwing successful baby showers for military families which eases the burden of deployment.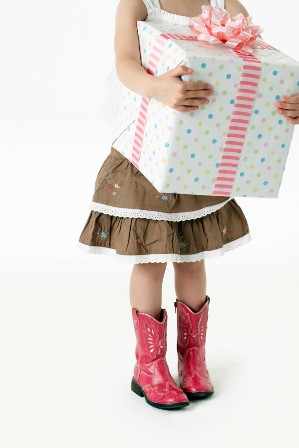 About One is a company that teamed up with Operation Shower by creating "One Million for $1 Million." This campaign supports Operation Shower in their efforts to make life a little easier for military families so as part of Operation Give Thanks, the goal is to host 1 million tweeps at a Twitter party tomorrow supporting this cause in the hopes to raise $1 million for Operation Shower! The Operation Give Thanks #OGT Twitter Party will be held on Thursday, December 2nd at 9pm EST (8CT, 7 MT, & 6 PT). You can check out all of the Twitter Party details here and be sure to RSVP here.
I am so excited to share this information with you because Chic Mama is a proud sponsor of Operation Shower. I am so honored to be representing @TheChicMama throughout this event as we will be giving away some fantastic prizes throughout the night! I would love your support in not only attending this party, but supporting a great cause which gives back to so many families that sacrifice for us!
The second piece of exciting news is that Lauren, my amazing designer has done it again! She has started a new business venture which I know you are all going to LOVE. Lauren developed Cuptakes a brand new app featuring custom designed wallpaper for your your iPhone, iPod and iPad! These designs are locally stored with your app so no internet connection is needed.

Cuptakes are filled with colorful, fun and of course very girly wallpapers. With this new app, you can match your lock screen and home screen with coordinating designs. Cuptakes includes 50+ custom designed graphic wallpapers for your iOS devices, all developed by Lauren herself!
So be sure to check out this new app and purchase it for yourself which will be available beginning December 8th. You deserve it girly girls!
I was not compensated for publishing this post. I simply adore Lauren at Restored 316 Designs and fully support the non-profit organization Operation Shower.