There's something truly exciting about the start of a New Year. Embarking on territory not yet traveled gives us a sense of hope of great things to come. It's also the anticipation of wondering what the year ahead will bring which translates into a tremendous amount of new found energy.
It's also a time to take a step back and think about our own goals and aspirations – and then develop a plan to meet those goals and watch them come to fruition.
Last year at this time I wrote about Blogging with a Purpose. I mainly discussed the idea of what I really wanted out of this blog. Today, I am once again thinking about the purpose of this blog and thinking even more deeply about where I want it to go. I perform a "blog assessment" that I think should be done periodically to help keep your vision strong and your goals in check.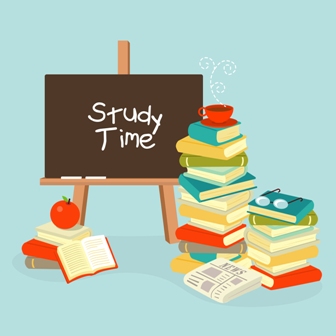 Ask yourself some of these important questions to gain a strong perspective about your own blog and blogging goals:
Take Stock of What You Already Do Well: What kind of writing style comes natural to you? How would you define your writer's voice and what style do you think worked most effectively this year? What are the posts that seem to resonate with readers the most? Which posts did you enjoy writing that received some great feedback – perhaps extra tweets on Twitter or a great dialogue that began in the comments?
Really think about what your readers love about your blog and why they continue to visit. Focus on the elements of your blog that worked well and continue to capitalize on this.
Evaluate the #Woohoo and #Lame Factors of Your Blog: Do you love your blogging platform? Does your current blog design truly reflect your brand and the way you want to be perceived? Do you have a "clean" blog or do you need to remove some of the clutter? Is your blog easy to navigate and do you make commenting easy for readers? Do you encourage continued interaction with your readers? What do you want readers to know by the end of each post and what are your plans to engage readers again and again?
Really think about what gives readers that #woohoo factor for your blog and continue to maximize this. Then, inspect some of the more #lame aspects and do some necessary tweaking that fits your time and budget.
Identify Your Influencers: What is most important to you in the blogosphere – making connections? Networking? Rolling out compelling content? Working with brands? Really think about what makes you tick in this bloggy space and make it work for you. I've always said you have to know who you are and what you stand for, so always BE YOURSELF and above all, own your content. YOU and only YOU can define this space so be sure you are confident about each and every piece you write before you hit publish.
Really think about what you want out of your blog and then go for it! If you want to network, join some media groups and invest the time connecting. If you want to work with brands, put yourself out there and begin forming relationships with some PR folks. If you want to continuously write compelling content, research current trends and learn more about the topics you are passionate about. Continue to connect with bloggers that inspire you and then write, write, and write some more.
At the end of the day, maintain your blog because it makes you happy and don't compare yourself to anyone else in the process. There is only one YOU so make it count! I hope this strategy was helpful and I hope to see each of you reach some of your bloggy goals this year!!
I would love to hear if you assess your own blog from time to time. What works for you and do you plan on integrating some of these ideas in 2011?