Cutie Pa Tutus is the home of custom Pompom Tutus and Super Hero Capes. The business is and owned and operated by Amanda Duke, a mother of two who wanted to find a way to build a successful business and also be able to raise her two small children at the same time. In 2008, Amanda started Cutie Pa Tutus which is based in Charleston, South Carolina after an overwhelming response of making her daughter's first tutu for a princess party. Just as luck would have it, ever since that one tutu was made, the rest is history! Amanda takes so much care and pride in her work and client satisfaction is her top priority. I can certainly attest to this because I have worked with Amanda through this blog and my daughter actually owns a PomPom Tutu outfit.
Whether your little one is in need of a tutu or dress for a special event, gift or any occasion, Cutie PaTutus is the perfect one stop shop! She carries everything from superhero capes to birthday outfits. Amanda even offers infant sizes and onesies to accommodate that cute little baby as well as matching a perfect fit for your active toddler. Another important feature that Amanda prides herself on is the fact that her tutus are sewn NOT knotted which means they will last! My daughter began wearing her tutu last June and she has at least one more year (if not more) that she'll fit into it. The great thing about the waist band is that it is adjustable so your child will get many uses (and years) out of each and every piece!
Seriously Theta Moms, does a Tutu get ANY cuter than this?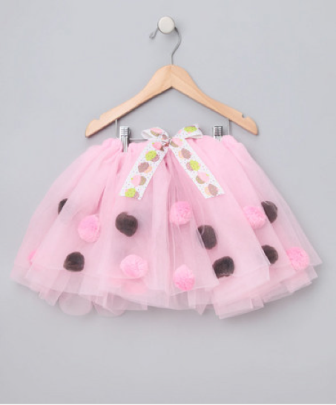 Not only does Amanda offer tutus sold separately but she also makes custom designed shirts to coordinate with specific tutus (usually with a matching theme) to give your little girl an entire look! The tutu alone is a splash of color and the shirt contains tons of sparkle to make your little one shine! There are tons of ideas and themes to choose from. Check out one of my absolute favorites, the Birthday Melon Pa Tutu Outfit: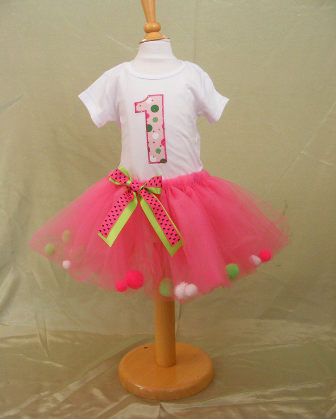 And I am LOVING the Cutie PaTutu Tee Tu which begins at size 12 months. It's a cross between a fun tee with the design and dazzle of something special with a short tutu incorporated along the bottom of the shirt. Is this also not the cutest thing EVER?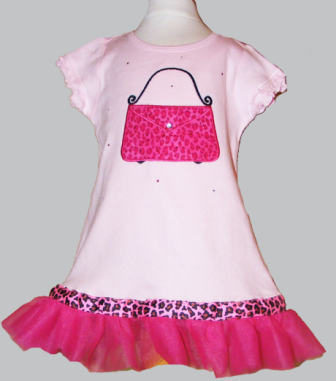 And if that isn't enough to get you excited about this brand, then have a look at Amanda's full line of specialty products fit to meet the needs of any child or special occasion like the Cutie Fair Dress. This product contains pink tulle with a white leotard and matching marabou trim. The wings, halo and streamers can also be purchased to complete this set. This is the kind of thing your daughter will love to wear as she plays "dress up" or as she prances around the house. Perfect fit for any princess!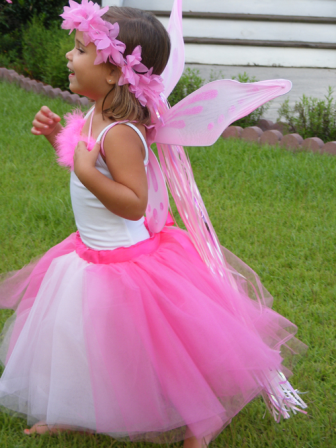 You can also find all products relating to masks and capes in the Superhero Stuff that your son would go crazy over as well as tons of New Products which Amanda updates frequently. She's always adding new creative designs that are functional AND adorable!
Now is the perfect time to purchase because Amanda is giving a special discount to Theta Mom readers: 20% off your entire order with the use of the following coupon code entered at checkout: THETAMOM2011 To stay updated on the latest designs and future discounts, be sure to follow Cutie Pa Tutus on Twitter and "like" Cutie Pa Tutus on Facebook.
Theta Mom® abides by word of mouth marketing standards and believes in honesty of relationship, opinion and identity. Cutie Pa Tutus is a proud sponsor of Theta Mom and I was compensated for this post. However, all opinions expressed are purely my own and the content of this post was not influenced in any way.