Little Billies was developed by busy mother of two, Sarah Dawson. When Sarah gave birth to her first child she believed in a positive parenting approach and was an avid reader of many different positive parenting books. However, she thought these books lacked the real tools needed for a parent to implement many of the suggested strategies, which caused her to think about how she could create a product that would fill this void. In 2006 when her son was only 18 months old, Little Billies was born.
Little Billies offers parents a tangible tool to assist them in teaching responsibility and time management skills to their children through a positive reward system that works. Some of my favorite products are the Morning and Bedtime Charts.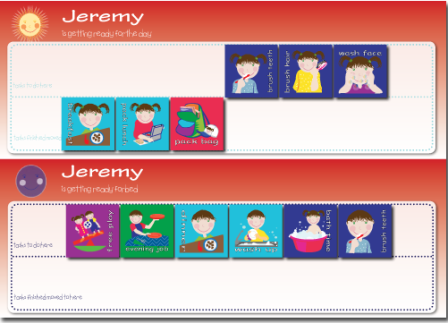 This is the PERFECT solution for you if you have a child that just doesn't seem to get on the move in the morning or a child that needs some motivation at bedtime! These charts are designed to depict each task that is involved during the routines of morning and night. It will provide clear expectations for your child and each magnet not only displays the action but it included the words as well – so this is even helpful to young children who can understand the behavior by the picture on the magnet alone!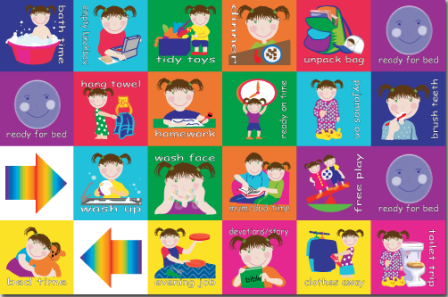 The Morning and Evening Charts will really assist you in teaching your child responsibility, time management skills and even independence. And they are rewarded when they perform well! As each task is completed, your child simply slides the magnet from the "to-do list" area to the "task completed" area which helps them to understand what tasks still need to be completed to fulfill the chart. They also will feel a sense of accomplishment when each task is completed as they move that magnet over to the other side. There are tons of designs to choose from and I also love that Little Billies customizes each chart with your child's name!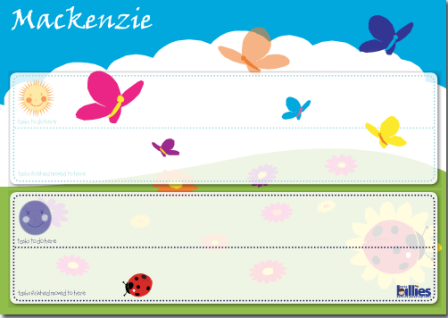 There are charts, materials and accessories to fit every need! There's everything from charts specifically targeting Toilet Training to Daily Routine Charts. My son uses the Reward Chart including the 48 magnets. We initially integrated this into our routine when my son first started to play the Wii. He had to earn play time on the Wii and this chart worked beautifully. We now also use this Reward Chart for him to earn time to play on his beloved DS.
And of course, now is the perfect time to purchase because Sarah is giving a special discount to Theta Mom readers: 10% off your entire order! Enter the code THETAMOM at checkout. This fabulous offer is valid on any purchase now through February 28th.  To stay updated on the latest designs and future discounts, be sure to stay connected on Twitter.
Theta Mom® abides by word of mouth marketing standards and believes in honesty of relationship, opinion and identity. Little Billies is a proud sponsor of Theta Mom and I was compensated for this post. However, all opinions expressed are purely my own and the content of this post was not influenced in any way.