Did you ever feel like your day turns out to feel like nothing more than one big routine? That sometimes, your day doesn't look much different than the one before?
You wipe spilled juice off the floor more times than you can count.
You break up the sibling rivalry that occurs every five seconds. Every five seconds.
You repeat the same sentences like, "Stop it. Don't do that. Sit down. Eat your food. Did you hear what I said?"
You fold laundry, rinse and repeat.
You hear the word "Mommy" on average 5,634 times a day.
You fold more laundry, rinse and repeat.
You wipe noses, butts and tears.
You wipe and wipe some more.
You sometimes wonder if it was worth giving that career up and trading it with the likes of listening to the high-pitched voices of the Bubble Guppies every single morning.
You constantly feel like you are spinning your wheels, doing the exact same things, speaking the exact same words and nothing seems to change. You begin to feel as though you just want to fast forward the clock. "It will be easier when he's three or when she's out of diapers," and the list goes on…
It's kind of like wanting to pass away the time to get to the next phase already.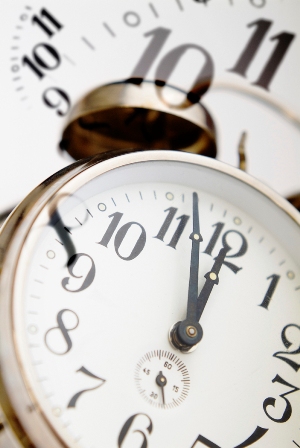 And then…
You glimpse into their eyes for one quick moment amidst the chaos, you remember why you do it.
You rush around and wrangle the kids at an ongodly hour to get out of the house for an appointment, and while sitting in traffic you remember why you do it.
Your paycheck is nothing compared to what you were used to, but knowing dinner is on the table at a decent hour you remember why you do it.
And one day, probably not too far off in the distance, as I complain about this mundane routine I know all too well these days, I'll probably be wishing it were back.
Wishing I was wiping noses, folding little socks, breaking up fights and cleaning pretzel crumbs from behind the couch.