Mabel's Labels is an amazing company that was developed by four moms who were frustrated by the amount of items that left their homes which were never returned (because it wasn't labeled). They created a fantastic product line that would ensure every sticky and clothing label would be safe in the dishwasher, microwave and even in the washing machine to solve this problem. This women-owned brand has designed labels that are completely customizable including a child's name, choice of color as well as an icon. Mabel's Labels continuously create innovative labels to match any requirement from the baby stage right to adulthood.
Once this business began, others quickly saw the need for this product in the marketplace. The four moms who manage the operations at Mabel's Labels truly pride themselves on customer service and quality control, creating and selling a great product at a very affordable price point.
One of the best selling labels are the Colourful Sticky Labels that are fantastic for toys, bottles, dishes and more, providing that famous Mabel's Labels durability. These labels are perfect for school, day-care, pre-school and anywhere else labels would be needed! They come in tons of colors and different designs to choose from: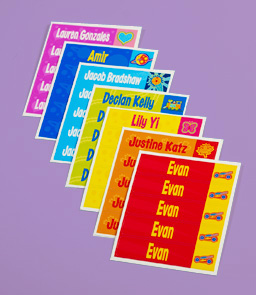 The Skinny Labels are the perfect fit, even on baby bottles as seen here: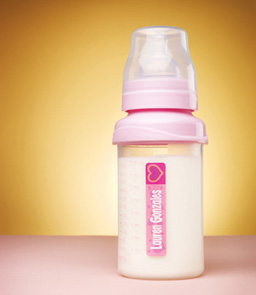 Clothing Labels come in a variety of options and include Iron-Ons and Tag Mates which are laundry safe and designed to adhere to just about any fabric.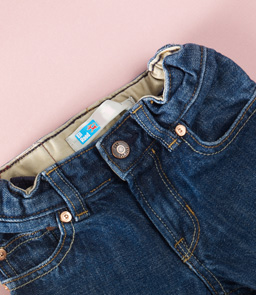 The Classic Camp/School Combo is excellent for camp, school and/or day-care! This is the perfect time to stock up on these labels since the summer is right around the corner! Mabel's Labels carries a large variety of Camp Labels to ensure that every item will have a proper label. These labels are completely useful for day camp as well as overnight camp.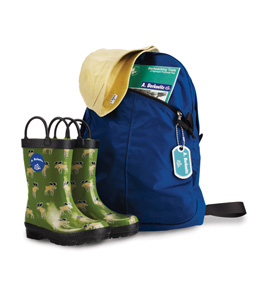 One of my other favorites is the Classic Big Combo which includes a huge range of durable, waterproof labels and tags to identify each belonging. This combo is the perfect choice for busy kids on the go!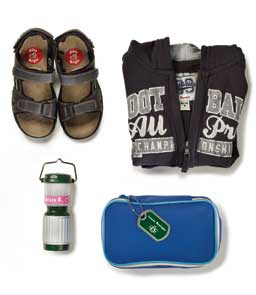 I can't say enough about this fantastic brand and their wonderful line of products! Be sure to shop Mabel's Labels for all of your camp and back-to-school needs, you will not be disappointed! You can also like Mabel's Labels on Facebook, follow them on Twitter and receive updates on the Blog.
Theta Mom® abides by word of mouth marketing standards and believes in honesty of relationship, opinion and identity. Mabel's Labels is a proud sponsor of Theta Mom and I was compensated for this post. In addition, I was provided two sets of Colorful Sticky Labels to help facilitate this review. However, all opinions expressed are purely my own and the content of this post was not influenced in any way.