Stella & Dot was founded by busy mother of two, Jessica Herrin. She actually co-founded weddingchannel.com in 2004 and wanted to put her business as well as creative talents to good use. With an education from Stanford combined with real world experience, Jessica was able to find a balance between career and home by creating Stella & Dot. She established a vision for this company by developing a business based on the concept of marketing a fabulous product through e-commerce with social networking as its foundation. This has lead to the major success of women running their own businesses representing Stella & Dot in the last few years!
I have to be honest and say that part of the immediate draw for me (other than the gorgeous jewelry) is how Stella & Dot was established. Many young, entrepreneurial women with drive and determination have paved the way to show that with some creativity and hard work a "big idea" can turn into a reality. The founder and creative director of Stella & Dot certainly emulate this.
Meet Independent consultant, Tracy Bennett, who is no stranger to this company. In 2008 she was laid off from a very successful career in advertising for eight years. Although she worked so hard to earn a degree in that field, she decided after the layoff and having her first child that it was time to try something more rewarding both personally and professionally – which is when Stella & Dot came into her life.
I own a pair of Stella & Dot earrings (to which I wore one night out at BlogHer10') so I know the quality and style that this line of jewelry carries. Stella & Dot will polish off any look for you whether you are heading to the grocery store or a night out on the town. You won't spend a fortune to look fabulous, either. Be sure to shop the Fab Find for under $50 section which features some amazing and affordable designs like the Clair Necklace: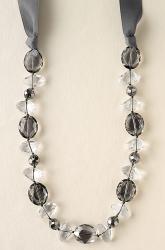 The Trends are another one of my favorite aspects of the online catalog because they will keep you looking fashionable and chic, like the Awakening Charm Necklace: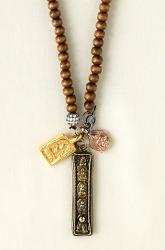 The Soiree Stud Earrings are also something to talk about: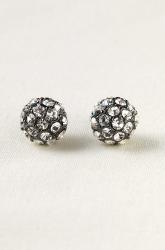 There are so many gifts to choose from for that someone special (or for yourself)! You'll even find cute and functional Totes to keep some of your goodies in: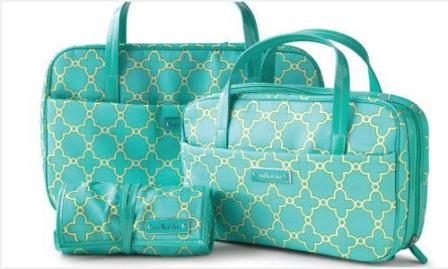 Be sure to click here to find out how you can become a consultant for Stella & Dot just like Tracy Bennett. She would love to answer any questions you have! You can follow Stella & Dot on Twitter and Facebook.
Theta Mom® abides by word of mouth marketing standards and believes in honesty of relationship, opinion and identity. Independent Consultant for Stella & Dot, Tracy Bennett, is a proud sponsor of Theta Mom and I was compensated for this post. However, all opinions expressed are purely my own and the content of this post was not influenced in any way.