Pizzazzing You is a trendy and chic online children's boutique. This woman-owned business is run by three generations of women which began in 2005. The vision for this company is to offer consumers unique and original clothing, gifts and accessories for children, specializing in personalized gifts as well. Pizzazzing You is proud to offer couture collections making this your one online stop for all things chic! In addition, we know how hard it can be to find stylish clothing for boys so this is yet another reason why Pizzazzing You is a perfect fit! 
For starters, I love that this company creates personalized gifts for children of all ages with items such as ceramic plates, wall tiles, jewelry, lunch boxes, room décor and much, much more. There are so many unique finds that make online shopping for kids so much fun! I adore the personalized ceramic plates like this one: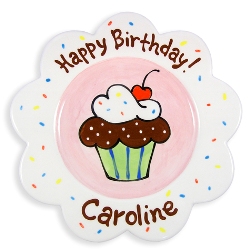 And how cute is the personalized jewelry like the pendant necklace adorned with Swarovski crystals and pearls? Can you say adorable?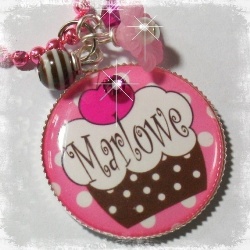 Are you looking for quality baby gifts? Pizzazzing You also offers a gift registry so you can shop for the trendiest gifts for that special mom-to-be or new mom. There are so many boutique-style baby gifts designed with the finest materials packaged ready for perfect gift giving such as this Blanket Gift Cake:
If you're planning a baby shower, special favors such as these sticky notes are the perfect addition to any table: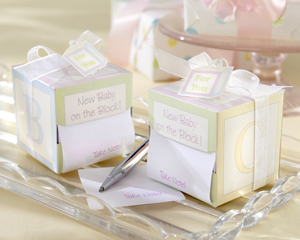 One of my favorite aspects of this online boutique is the Birthday Gifts – great for any mom with a child of any age! Hats, bibs and apparel make the list, such as the infamous birthday hats (one of my absolute favorites):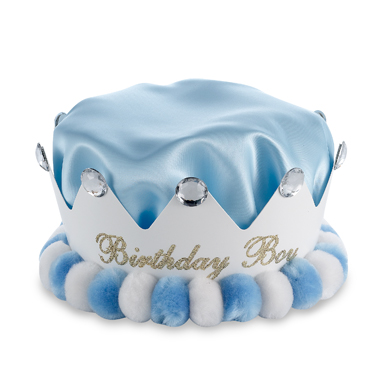 And how could I leave out Hair Accessories? You can mix and match coordinating colors to make your little girl the talk of the town!  I couldn't be more thrilled to support a fabulous woman-owned brand that offers quality products at affordable prices and I hope you do as well! Be sure to stay up to date with the latest trends and exclusive offers on Facebook and follow Pizzazzing You on Twitter.
Theta Mom® abides by word of mouth marketing standards and believes in honesty of relationship, opinion and identity. Pizzazzing You is a proud sponsor of Theta Mom and I was compensated for this post. However, all opinions expressed are purely my own and the content of this post was not influenced in any way.