If you are a blogger and you are a mama, then you should be linking up with Shell this week for her absolutely fun meme called "Rockin the Baby!"  It's the perfect excuse to dig up some old photos and share your adorable babies on your very own blog.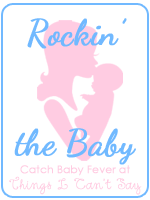 But wait, there's more.
Shell partnered with four fabulous clients of Theta Mom Media and since you already know that I only endorse products and work with brands that I know and trust, get excited for the chance to win some fabulous prizes!

Take a trip down memory lane, post your photos and visit Shell to link up. This linky will be open through July 18th, so be sure to follow the sponsors @TheChicMama @Storkie @LaurenNicoleLLC and @BellflowerBooks – all proudly stamped with Theta Mom Media's seal of approval.
And even though my kids are far from babies any more, looking at these photos quickly brought me right back to that time in my life of holding my little baby boy and baby girl…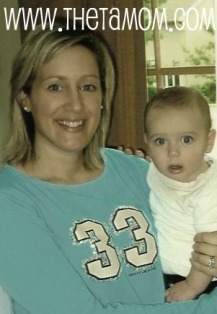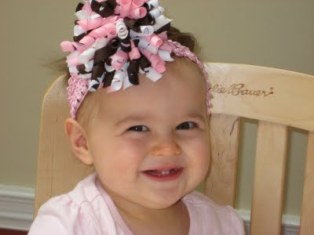 …and I am reminded to enjoy every precious minute because this journey is apparently moving at lightning speed.