This Life is a business that was started by Andrea, a mom of three and her husband Matt. She found herself overwhelmed by the amount of notes, videos clips, loose photographs and mounds of artwork that consumed her family memories but had no sense of organization. She realized that all of these special "moments" were captured on various devices and saved in different places. Artwork piled up in boxes, notes scattered about, video remained stuck in the Flip and photos from memory cards were kept in various cameras. This is the moment Andrea knew that there had to be a way to take all of these precious memories from various devices and keep them in one safe place – and to have this organization process be performed by an app. Hence, This Life was born.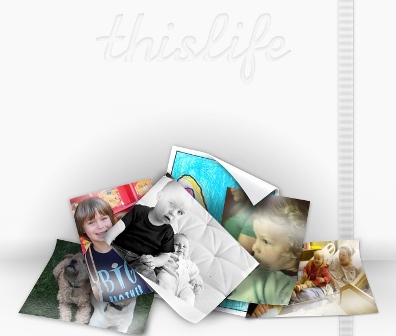 This Life was designed to make organizing your digital moments so much easier. The "magic box" simply gathers, enhances and organizes your photos and videos for you in a chronological timeline while keeping them all safely stored. In essence, all of the scanned images you have on your phone, desktop, photo websites and social services will all be carefully placed into one perfect spot – the This Life cloud.
This Life actually improves photos using photo correction based on what is actually needed. Color is balanced, contrast is adjusted, highlights are corrected, etc. The program then organizes these special "moments" by displaying them on a timeline with specific person, date, and location tags. The timeline is also completely searchable by person, date, location, or media type. Again, everything on This Life is stored centrally in the cloud, ensuring that your photos and videos are always safe, synced and available on any device. This Life does all of the work for you! Have an iPhone? Get easy access with automatic sync between your iPhone, the cloud, and your computer.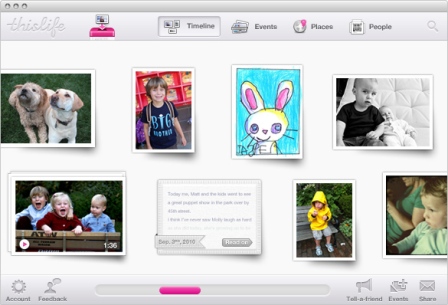 This sounds pretty awesome, right? Well, This Life recently launched and here's why you want to jump on this deal which won't be around for long. This Life is offering Theta Mom readers an exclusive opportunity to try out this service – for FREE! That's right! The Adventure Box trial for This Life will house and organize 20,000 of your photos absolutely FREE for 6 months! You can upgrade or cancel your membership at any time. Be sure to check out this opportunity to receive your FREE 6 month trial and stay up to date with the latest developments and new information for This Life on Twitter and Facebook.
Theta Mom® abides by word of mouth marketing standards and believes in honesty of relationship, opinion and identity. This Life is a proud sponsor of Theta Mom and I was compensated for this post. In addition, I received a free trial service to facilitate this review. However, all opinions expressed are purely my own and the content of this post was not influenced in any way.