October 2007
6:00 AM Packing the car for the day ahead and buckling my 2 year-old little boy into his car seat.
6:20 AM Pulling out of the driveway on my way to drop him off at day-care with an hour and a half commute ahead of me. We are listening to his favorite song "No One" by Alicia Keys and in the rearview mirror, I could see my son bounce his tiny head to the music and clap his hands together as I, well, I tried to keep the mascara from running down my cheeks…
That time in my life was so difficult because all I wanted to do was be with him, every second of every hour of every day – and that was just not possible. He was always one of the very first kids to be dropped off at 7 AM and he would spend the next 10 hours there as I continued to rush along my brutal commute to work.
All I could think was – this isn't what I expected. This isn't what "motherhood" is supposed to be. There just HAS to be a better way.
"I just want you close
Where you can stay forever
You can be sure
That it will only get better
You and me together
Through the days and nights
I don't worry cause
Everything's gonna be alright…"
7:00 AM After dropping my little boy off (with another hour still yet to commute), getting him settled for the day ahead and kissing him on the cheek good-bye, I would pause, look him right in his eyes and tell him I loved him with every ounce of my being. And before he could even begin to cry, I would whisper that mommy is working really hard to make THIS thing better. And that one day, one fine day, I would find a way…
October 2011
9:00 AM I am driving alone as my son has been dropped off at Kindergarten, a mere five minutes from my home. I am headed to an appointment near where I used to work – and en route through that once very brutal commute, I pass the day-care where my son attended 4 years ago. Ironically, Alicia Keys comes over the radio, but this time mascara wasn't running along my cheeks.
My heart was singing.
Four years later, I am a mother at peace – at peace with the tough choices I've had to make along the way. The next time I begin to second guess myself for leaving a lucrative and rewarding career behind, I am reminded of the sacrifices I made TO FINALLY GET HERE. I am so grateful to be able to say that I am a mom who found her way.
"No one No one No one
Can get in the way of what I feel for you…
And all I know is everything's gonna be alright…"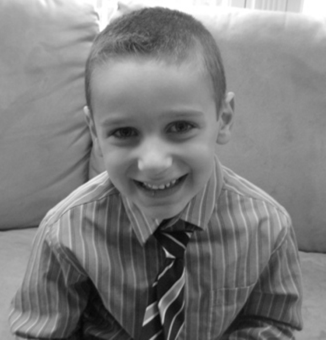 To my little boy who is looking like a young man more and more these days, I hope you stumble across this post one day and read it with a full heart – acknowledging that I made some really tough choices along the way, all in an effort to give myself and this family a better life. And, I have never, never loved anything more in my entire life. And No One or No Thing will ever get in the way of what I feel for you.