My parents recently came back from a trip through New England. They drove up to Maine, headed back down into New Hampshire and eventually into Boston, Massachusetts before returning to the lovely Garden State. They did some shopping along the way and of course, they just had to pick up some special gems for me that just spoke volumes.
I literally LAUGHED OUT LOUD upon opening and really adore these gifts to pieces. They are ranked right up there like the one my sister-in-law gave me last year.
Ready?
Gift #1: The perfect napkin to have at your next girl's night out function – specifically for all of you mamas like me: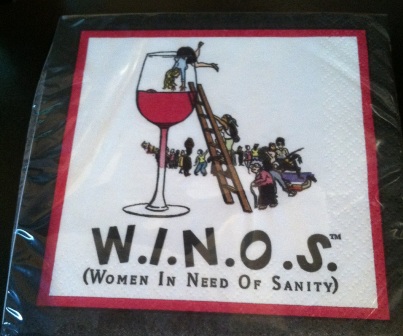 Is that not the best?
And… perhaps my new favorite…
Gift #2: The essential bag for women (like me) who have ALWAYS struggled in the cooking department: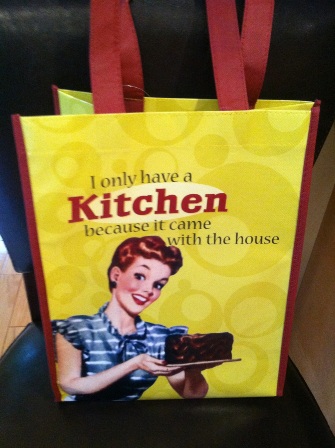 OMG. Do my parents pick out the best gifts or what?