I look forward to the holiday season every single year because it forces me to slow down (after the stress of decorating, baking, shopping and wrapping is done of course). But once Christmas is actually here, it's a wonderful time to spend with the family and just ENJOY life. Christmas week is a vacation of sorts for my family even if we don't leave the house because we are taking some well deserved time together.
Basically, this means I am taking the rest of this week off from the blog (and part of next week) to do just that – spend some quality time with my family. I call it my blogcation and will return later next week excited to share some reflections of 2011, ringing in the New Year with you!
Until then, you know I'm never far – just an email or tweet away. And if you're a blogger, I highly encourage you to take a blogcation or a mini-blogcation for yourself…Trust me, some time away will curb blog burnout and may even inspire you to return to your blog with tons of new ideas as well as some brand new energy. As a blogger with some experience, a little blogcation is good for the soul!
So from my home to yours…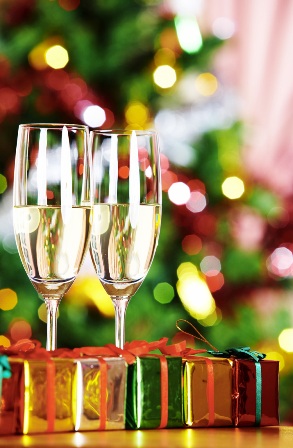 Wishing you a safe and wonderful holiday!!!
xoxoxo