Sitting on the couch about to watch some television with my son after a long day, I looked over at my Kindergartener who sat next to me and asked him, "What was the best part of your day today sweetie?"
He thought for a moment and didn't say anything.
And then there was a little more silence.
He turned his head in the other direction and mumbled under his own breath, "I can't believe I'm even saying this…"
I wasn't exactly sure what I was about to hear, but I was intrigued by his reaction. I turned toward him anxiously waiting to hear what he was going to share with me; I thought for sure it was going to be about some little girl in his class or his favorite Valentine's Day card he received – or even how much fun he had during recess.
I glanced at him, grabbed his hand and asked one more time, "So…tell me! What was the best part of your day today?"
He dipped closer toward me and carefully whispered in my ear, "Being here right now. With you, Mommy."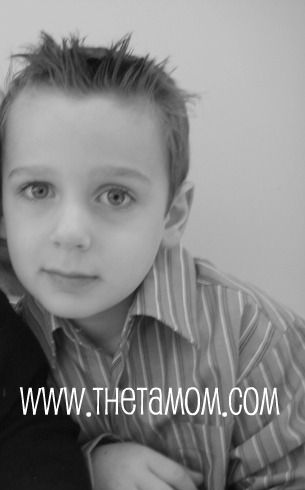 My heart.
Melted.
Completely.
Seven words spoken, seven words I want etched in my brain forever.
I wrapped my arms around that fleeting moment and then embraced my son. Even if only for an instant – I have seven gorgeous words engrained in my mind for a lifetime.