Many people who have never been to the Garden State (let alone the Jersey Shore) immediately think of the MTV Show. They think of a bunch of young, drunk kids hitting the club scene and doing the daily GTL. They think of that little beach house and the T-shirt shop on the Seaside strip.
It's a shame, really – because those who actually grew up here know that there is SO much more to the Jersey Shore than that frackin show.
And yes, I am from the Jersey Shore unlike the majority of that cast (all but one member is even from the shore) so it's such a lame representation of The REAL Jersey Shore.
Back in September of 2011, Hurricane Irene paid us a visit and nearly washed our beach house away. But, even Irene couldn't wash away what will forever be in our hearts – the tons and tons of memories from every single summer spent there.
Now that June is upon us and the summer is nearly here, I thought it would be best to pay homage to The Jersey Shore – the REAL Jersey Shore.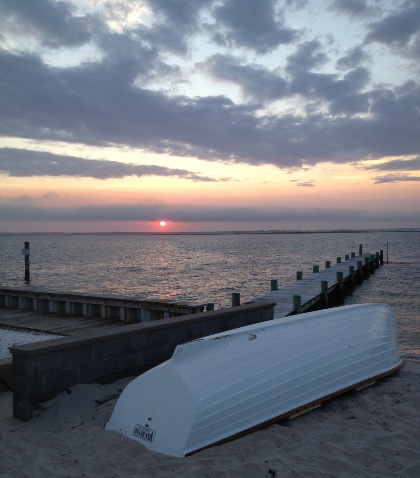 This…this is MY Jersey Shore.