I never said I was a perfect mom. In fact, I pride myself on being far from perfect which is a big reason why I even started my blog. Over the years I haven't been shy about my mishaps, either. I've written about many of my not-so-proud-mom moments knowing full well that I am not alone.
At least, I hope I'm not.
I shared about the time I put almond cream on my son's face who happens to have a severe nut allergy (and yes, I put it on his face without knowing it contained almonds). Obviously.
I talked about the time that I left Rocket at my parent's house or the epic parent fail in which I was caught throwing out my son's beloved preschool art project.
I can't forget the time I freaked out on my daughter over some spilled juice and how could I ever forget the misery that came from transitioning my firecracker of a daughter to the toddler bed? Total fail.
All in all, there are many parenting moments I choose to forget. We are moms, we are human. We are going to make mistakes. Tons of them. But this past weekend, I think this most recent mom fail really takes the cake.
Ready?
My kids were in the family room and I was flicking through the channels to find something for them to watch on television. You know, we have about a million channels and a million more shows on demand, but according to them there was nothing on TV. I landed on ABC's "Family Channel" and Edward Scissorhands was on. We only caught the very end of the movie, roughly 20 minutes.
My kids thought it was some kind of Halloween special and I described the premise of the movie to them – how Edward was a good person even though he looked different. I actually thought it might be a great teachable moment, showing them that we shouldn't judge people just by the way they look. But after they watched in horror as Edward accidently slayed his neighbors, I was beginning to wonder if this movie was appropriate for them.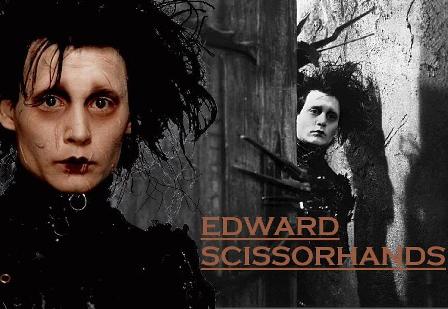 Ummmmm, apparently not.
Yeah, it probably wasn't one of my proudest parenting moments to date, considering both of my children had nightmares that night, waking up every hour claiming that the scary "scissor guy" was coming to get them.
I'm never going to make the mistake again of assuming that ABC Family movies that air at 5pm on a Sunday are a good idea.
And I've also invested in a truckload of nightlights for the immediate future.
Mom Fail #1,578.
The end.