Moving. This time around, it was so much harder than I ever anticipated which is really kind of strange, actually. Considering I moved five times in the last fourteen years (averaging a move about every three years), I thought that would qualify me as an expert.
I was used to this. I knew the process inside and out. The packing, organizing, planning, scheduling, rearranging and unpacking. I've done this many times before, so why was this move so different?
Well, for starters, this was our first move with two children. The last time we moved, my son was about 7 months old so he was in that bucket carrier and went wherever we went. If I needed to pack, he went in a bouncy seat. If I needed to unpack, he napped. It seemed far less complicated, that's for sure.
And the prior moves before that? It was just me and the hubs. And in those early days, we didn't have quite as much "stuff" to move. Once we were married and started to buy and sell, each place we purchased and sold was a little bit bigger than the one preceding with more and more furniture to move each time. Enter two children into the picture and you can imagine how much more "stuff" we accumulated over the years. It's so true, you never really know how much useless STUFF you have until you have to pack it and haul it to the next place.
Well, this move certainly did me in.
Not only was the move so stressful, but both of my kids had to start new schools – so I needed to register them in new schools, find a new church and of course, learn how to get around town. I needed to know where the local supermarket, bank and gas station were located. I had to research and find all new doctors, pediatricians, dentists, etc. The reality was I had to complete all of these tasks in the midst of the actual big move…with two children – not an easy feat.
And the irony is, once we FINALLY landed here, I thought I would be happy.
I thought I would have everything I ever wanted – a gorgeous new home and wonderful schools for the kids – and yet, somehow, I was sad.
In some weird twist of fate, it was as though I was missing the life I left behind in another zip code.
I built a life for the last fifteen years in that area. All of my friends, neighbors and colleagues were there and I began to cry – I felt so alone in this new space.
I continued to cry.
And as I cried, my husband couldn't figure out what was making me so miserable.
Nothing seemed to soothe me, I felt completely displaced. I felt as though I left one life behind and I wasn't quite ready to jumpstart this new life just yet.
Perhaps I was mourning my old life, still putting the pieces back together before I could move on to the next…and through all of this emotion and turmoil, I somehow managed to get online, and that's when the shift began.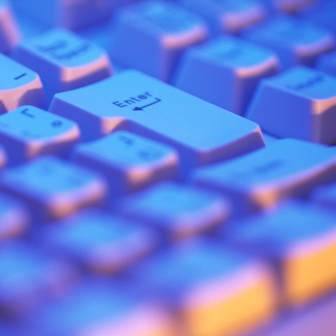 All of a sudden, I re-entered a world that hadn't changed since the move – the online friends I've grown to love were right there on my blog, Twitter and Facebook – untouched, still sharing, and still responding…it was the ONLY salvation I had during this move; it was the ONE thing that remained constant in my life.
It was the ONE thing in my life that was unchanged.
And perhaps, that's what I was seeking.
I needed connection – and something familiar, something that reminded me of home.
So to all of you online friends throughout social media who helped me through those early days of the move these last couple of weeks, I thank you – it means more than you know.
And to any naysayer that says relationships made through this online world aren't real?
Read this post again.
And then put THAT in your pipe and smoke it.