I'm writing to tell you I'm alive. And I'm doing well. It's just been a crazy time in my life these last couple of months. I usually don't do an "update" kind of post, but I felt the need to share what's been going on recently – and why I've been a bit MIA.
Well, MIA from the blog maybe, but I'm never far from Twitter.
Since August, I feel like I've been traveling at the speed of light with nearly no end in sight. Upon the move, my kids were whisked into new schools and in a blink of an eye, Sandy hit. And before I could even blink my eyes again, Thanksgiving came and went. And now we are smack in the middle of one of my most favorite holidays.
Every year around this time, I usually begin to slow the pace a bit.
I try to stop and smell the roses.
I revel in this time with my family.
For me, it's about following favorite holiday traditions from my own childhood and making tons of new memories with my own kids, like decorating our beloved Christmas tree.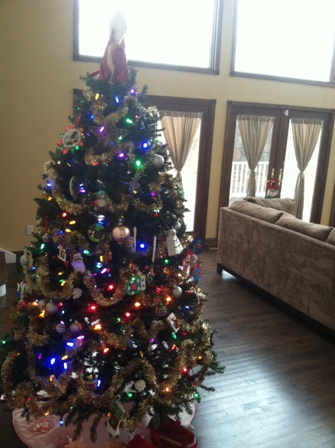 And as we enter the final month of 2012, I begin to reflect on my blog over the course of the last twelve months. I think about where it's been and I want it to go in the New Year. It's almost like a rebirth, the chance to travel on a new journey with a renewed vision.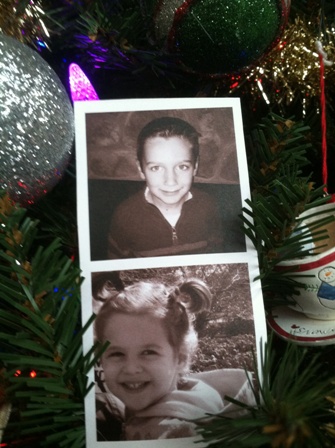 The best way I can describe it is like wearing your favorite jeans that still look and feel great, but just pairing them with a brand new pair of heels; same great fit with some new added style and dimension – and that's the plan for Theta Mom® in 2013. So, until I find my footing with those new pair of heels, I am going to remain in my favorite jeans that I've come to adore for the last three years – and of course, enjoy every minute I can with these two faces.