The news has been tough to take this past week and even in the last several months. The Jersey Shore was directly impacted by Superstorm Sandy and the effects were devastating. Then the news that came out of Sandy Hook Elementary School in Newtown, CT was just unfathomable.
It feels as though there has been bad news upon more bad news these days. But, through tough times and tragedy the only thing we can cling onto is hope – hope for good health, prosperity and a better, safer America.
My husband and I drove through our neighborhood last night to show our kids the Christmas lights and we were given a beautiful reminder that yes, there is hope.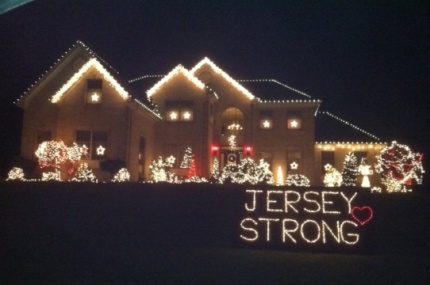 Here's to a safe and wonderful holiday full of love and peace – and here's to hoping we build a safer, stronger America in 2013.
Wishing you a very Merry Christmas and Happy New Year!
xoxo