May 2004
Running on tons of caffeine and adrenaline, my body was bursting with nervous energy.  I arrived in NYC early in the morning waiting for my chance to be seen. I was chasing a childhood dream – the dream of one day dancing as a Radio City Rockette.
I stood outside the Music Hall and sized up the long line filled with hundreds upon hundreds of women who were also waiting to get in – beautiful, talented women who were chasing the same dream. We were all there vying for the coveted title of dancing with the famous New York City dance troupe.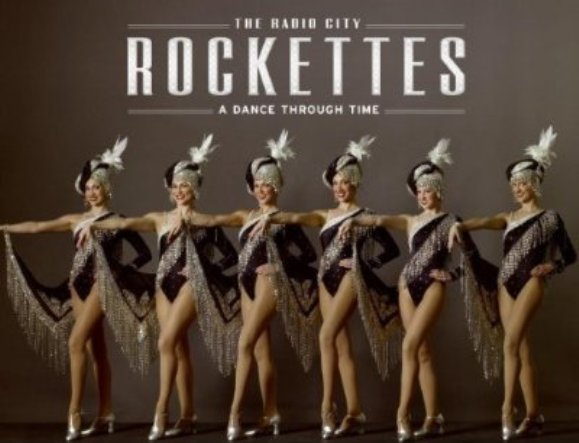 Hours later when it was my turn to shine, I gave it my all on the dance floor. The grueling years of technical training all lead up to that one moment in time. It was an honor to stand up there with so many of those women who actually do this for a living; women who attend multiple auditions a day; women who have the word "audition" embedded all over their monthly calendar; women who work three to four different jobs just to pay the rent while they continue to chase after their dream.
Leaving the audition room, I immediately knew that I did not make it to the next round. I was cut at the first call, as were hundreds of other dancers.
Entering the bathroom stall to change my clothes, I heard the conversation and whispers coming from a handful of other dancers who were also changing in the bathroom. These women were planning out the rest of their day together. They discussed the two other auditions they wanted to go to on the other side of town as well as potential spots where they would grab lunch in between. One girl spoke about how her rent was already late and she really needed a steady gig. One of the other dancers picked up another shift at a local restaurant just to make ends meet – all for the love of the art. These women sacrifice so much of their lives just for the chance to dance.
As I put away my dancing shoes and folded my leotard into the bag, I felt grateful of where I was in my life. I was working full-time as an elementary school teacher and making a good salary. I had an excellent job with stability and medical benefits. I didn't have the stress of wondering where my next meal was going to come from, how the subsequent audition would go, or if I would be able to pay the rent on time.
I opened the door to the bathroom stall feeling grateful that I had a good job AND the opportunity to chase a dream. I am a big believer that things in life happen for a reason and I just wasn't meant to be a Radio City Rockette because the man upstairs had other plans for me.
And to this day, I believe he made me hear that bathroom conversation to realize that.
March 2013
Based on a recommendation from a friend, I recently caught up on the HBO show called GIRLS and I am totally hooked. The show circles around the lives of young women in their twenties living in NYC. They share their struggles on relationships, dating, and of course, chasing after those lofty NYC dreams.
Every single time I finish watching an episode I feel blessed because I know for me, right here right now, this is exactly where I am supposed to be.
I know this may sound super cheesy, but I am living out one of my other dreams – the dream of being a wife and mother. 
If I landed that job as a Rockette nearly ten years ago, my life would have been completely changed.  I might not have met my husband or if I did, maybe I wouldn't have wanted children as young as I did. There are so many "what-ifs" and no matter how you slice it, things would have been altogether different.
And dating in NYC in my mid-twenties? No thank you.  It's certainly not as glam as some think it is and the show GIRLS does an excellent job portraying the real "Sex and the City."
Not everyone can say they chased a childhood dream…but I can.
And now? I'm just living out another dream.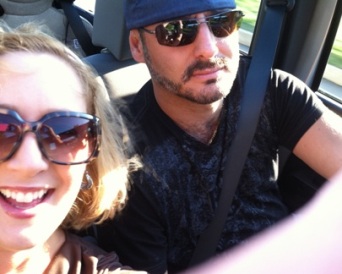 One I wouldn't trade for the world.