I've always been very selective of the brands I partner with. I am careful to only endorse companies that I truly believe in. As a blogger in this space for several years, I (like many bloggers) get tons of pitches daily. Often times, I politely decline because it's just not the right fit or not the right time to work together. But then, there are those magical emails that come along with an opportunity I am so proud to accept.
I am a big believer that by being so selective over the years, it shows I place high value on my own brand – which helps to keep Theta Mom® moving forward, stronger. I am honored to be the Brand Ambassador of this amazing woman-owned brand:
Meet Lunchbox Love®

Lunchbox Love® is a product developed by the founder of Say Please, Inc., Judi Willard. As a mom of two and licensed psychotherapist, she decided to create a company that generated a product full of positive messaging to help boost children's self-esteem and make them smile.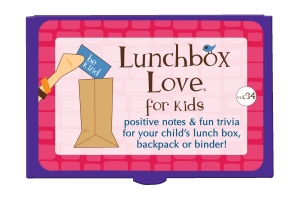 As seen on Good Morning America, The Today Show, and The Wall Street Journal to name a few, the mission behind Lunchbox Love® serves a huge purpose that goes far beyond the lunchbox. It's the idea of communicating to our kids that we love, respect, and honor them. This is the kind of daily reminder that is the perfect way to bring positive messaging into our children's lives, especially when cannot be there. What a wonderful concept!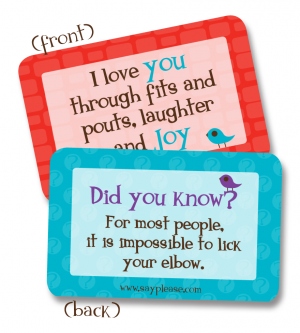 In addition, a portion of the profits from Say Please, Inc.'s products go to a specially selected charity so this proves that this company is out to change the lives of others, including yours. You can purchase Lunchbox® Love directly from the company site or you can purchase them at fine stores such as Pottery Barn Kids.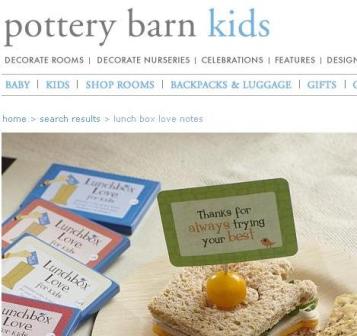 When I share a brand partnership such as this, of course I am thrilled, but it's even sweeter for me when I can share the news that YOU can also partner with Lunchbox® Love!
That's right!! The team at Say Please, Inc. will be seeking bloggers to develop a panel of moms! I will be giving full details of this amazing paid blogging campaign very soon! If you are a blogger and you are a mom, we will definitely want to hear from you!!
Please get to know Lunchbox Love® on Twitter and Facebook and tell them I sent you!
The team at Say Please is looking to collaborate with influential moms of the Theta Mom® community and I would love for you to connect with a brand that supports other women in business – they certainly have my seal of approval.