Every year I am faced with the same dilemma – what will I get my husband as a gift to show my appreciation and gratitude for everything he does for us as a family? Just as I search aimlessly on the internet at holiday time, I never know what he could really use and enjoy. But one thing I do know for sure is that if I go with anything tech or tv related, I probably can't lose.
Recently, my son has been complaining that he loses our WiFi signal in our home when he's in his bedroom. He ends up having to play his iTouch and other devices in his sister's bedroom or our room if he's upstairs. My husband also discovered other "dead zones" in our home not too long ago…so I thought I'd do some research on a WiFi Range Extender because this would be the perfect contender for a Father's Day gift – the gift of uninterrupted WiFi!

So I partnered with Staples to test out the NETGEAR Universal WiFi Range Extender WN3000RP. I needed a product that I could set up within minutes without messing with my modem and other important wires and connections. I didn't want any extra wires hanging around and I needed a product that came with super easy installation – like plug in and go in under five minutes. So I wanted to see if this device really lived up to what all of the 250+reviews said about it online.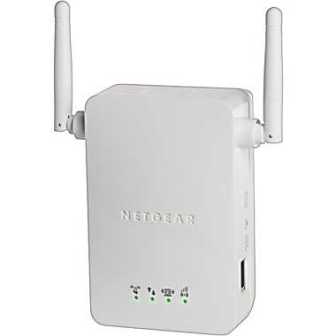 Using the installation guide, you have two options for setup – Option 1 connects with WPS (WiFi Protected Setup) or Option 2 – connects without WPS by using a web browser setup guide. I had to choose option 2 because our wireless router is really vintage (our router lacks the WPS button).  I am not kidding when I say it was easy peasy to setup. If I could do it, you could do it! It took a total of five minutes to perform Option 2:
I plugged in the Extender and connected to it via my Laptop. Once the connection was established, I connected it to my WiFi network and it directed me to an on-screen setup guide on my Laptop. It walked me though the following easy steps: I chose the Wi-Fi network I wanted to extend, entered the security passcode for my network, chose a name for the Extender network and connected my wireless devices to my new Extender network.
That's it!
The big test was finding out if there were any more dead spots around our house once the Extender network was alive and well. Sure enough, once the Extender was connected to our WiFi Network, we no longer have any more dead spots around the house! I really have no other words for you other than, "That was easy!" I think my husband will be very happy this Father's Day with the gift of uninterrupted WiFi.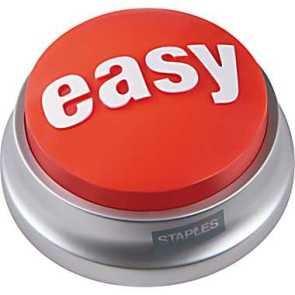 You can purchase the NETGEAR WiFi Range Extender WN3000RP for $69.99 here and be sure to follow Staples on Twitter and Facebook to stay up to date with the latest product information.
Disclosure: Theta Mom® abides by word of mouth marketing standards and believes in honesty of relationship, opinion and identity. I received the NETGEAR Universal Wifi Range Extender WN3000RP product from Staples, Inc. to facilitate this review. However, all thoughts and opinions expressed are my own.