They called her name.
She walked toward the podium and stepped up onto the stairs. She grabbed the preschool principal's hand and walked alongside her. Once she reached the end of the pathway, her new principal – the Kindergarten principal was there waiting for her.
Without delay, the preschool principal placed my daughter's hand into the hands of the Kindergarten principal. At that symbolic moment, my heart ached. I knew this would be the last time I would ever be visiting this school. It would be the last time I would ever have a child in preschool.
All of those days are over.
I started to cry as I emphatically watched this man gently walk with my daughter along a new path – the path toward Kindergarten. She turned toward the audience and everyone applauded.
It was official. She "graduated" from preschool. My daughter was beaming.  And I? Well, I was motionless trying desperately to keep this fleeting moment from passing me by…and just like that, it did.
I wanted time to stand still.
I wanted to freeze this very moment.
I wanted the last five years back.
I wanted her to wait for me.
But the reality is, I don't think I would ever be ready to let her go…because she is my last baby.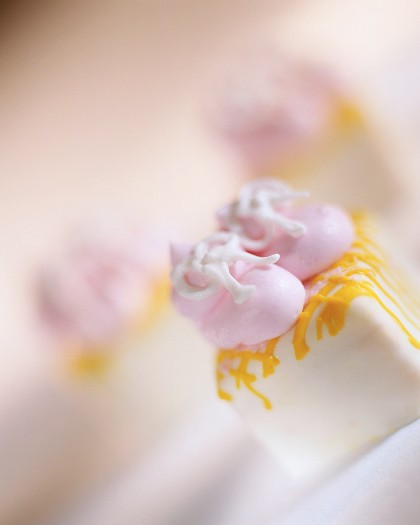 I will miss the days I heard her feet pitter pattering through the house all day long, her laughter echoing through the halls and those moments of sharing smiles during snack time. I'll miss her silly little games, her endless need to say my name over and over, and the many adventures we shared together.
And I know I have so many new adventures to look forward to – many new milestones and graduations await us. But this one is different somehow. It's all just so, final.
I don't want another baby – this feeling is NOT about yearning to have another child; it's the reality that my baby has left the nest and that there are no more children in my future.
It's the reality that this chapter in my life will forever be closed.
In November of 2010, I wrote On Knowing When You're Done and I stand by my words, I believe a woman just knows when she's done.
But just because you're done doesn't mean that "being done" is easy. And at times like these, especially since she's my last child, I can attest to that.
I am struggling with my new reality of having an empty nest in September and I'm having a hard time letting go – because I just wanted to her to wait for me.