The following is a sponsored post.
I used to be an avid reader of magazines. However, I slowly ended up with large stacks of magazines that unfortunately were not being read because I was always online. So, if there was ever a way for those magazines to become free and accessible online, I probably would have kept up with them.
Well, this was until I met Issuu – the world's fastest growing digital publishing platform. Issuu allows users to build their own stacks and discover new content online. It even lets users follow other people's stacks and of course, share. It's like Pinterest for magazines – so awesome!
Issuu contains over 14 million publications with 25,000 new publications added daily. Millions of readers visit Issuu daily to read FREE publications created from publishers all over the world. These publishers include top names in the fashion industry, the world of sports as well as many lifestyle publications. Many have often wondered, "Where has this site been all of my life?" Well, 53 techies were wondering the same thing which is why together, they founded and created Issuu. They each shared a passion for the publishing industry and today, it's one of the largest publishing networks on the planet.

Natural Awakenings is one of the publications that immediately grabbed my attention. It focuses on a healthier and balanced life providing guidance to readers. It  includes the latest information and news on natural health, nutrition, fitness and even green living. And the best part? All products and services contained in this publication promote and support a healthy lifestyle.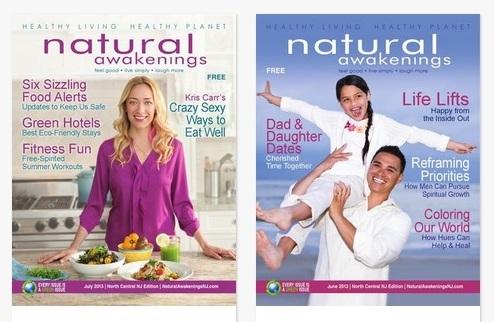 I especially enjoyed reading the recent December issue of Natural Awakenings which had many articles pertaining to spiritual growth. This is the perfect way to reflect on the previous twelve months as I prepare for the new year ahead.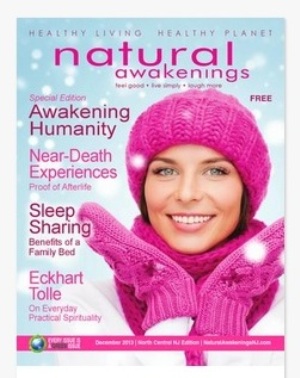 I also like that this publication of Natural Awakenings is centered around my state of New Jersey – so the products and services shared within this publication are very relevant to me. You can find Natural Awakenings in other states as well. Simply search "Natural Awakenings" in the search box on the Issuu site and you'll find a long list of publications in various regions across the United States to choose from.
If you love reading publications online for free, I encourage you to check out Issuu and the many wonderful features it has to offer for both readers as well as future digital publishers. Follow #DiscoverIssuu on Twitter for more details.
Theta Mom® abides by word of mouth marketing standards and believes in honesty of relationship, opinion and identity. I was selected for this opportunity as part of the Girls' Lunch Out network. All views expressed are entirely my own, and were not influenced or directed by either Girls' Lunch Out or Issuu.