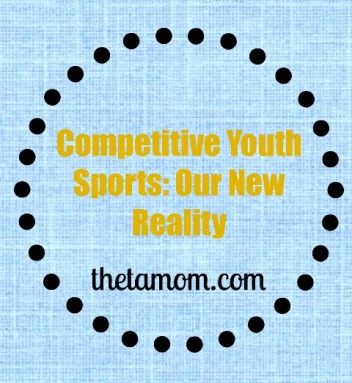 Your fifth grader comes home and announces she wants to play soccer. As you speak the words, "Wow, that's great honey," your heart sinks because you know exactly what she's about to be up against – since your daughter never played a day of soccer in her life.
For the last ten years, a swarm of girls have played soccer since they were three; they were on travel teams together and coached by private instructors. Their skills were accelerated through parental coaching both on and off the field. They attended expensive and exclusive summer camps and can run circles around other kids.
So when your daughter comes home from school and shares that she wants to play a sport for the very first time in her entire life? Yes, you know this is going to be a real challenge.
What happened to the days of playing a sport for F-U-N?
What happened to the days of playing a sport for social interaction, to build relationships and foster a child's self-esteem?
Instead, parents feel pressured to place kids at the age of five directly into a youth sport. Then they pray to the sports-Gods that their children have the kind of skill set required to take them to the next level and if they don't, parents quickly throw their kids into another sport and pray to the Gods again.
It's a vicious cycle.
As a parent, you think you're doing the right thing by getting your child involved in something they show an interest in. But the pressure mounts the moment your child shows doubt or sadness. Slowly, they begin to lose interest in the very sport or activity they were once so excited about because they feel as though they are not good enough. They sit more and more on the sidelines and their self-esteem diminishes as each game passes.
Suddenly, other kids are light years ahead of your child and now, she knows it. And this is the very moment when your heart breaks.
You want to do anything in your power to stop this hurt. You want to immediately try another sport or activity and once you do, you quickly see the cycle has started again. In this day and age, it's a never-ending battle.
Why?
Because unless your child starts to play a sport at an early age, the odds are stacked against your child to feel accomplished in that sport. Of course there are exceptions to this rule, but the reality is that it's very tough to break into a sport late in the game, especially when other kids have years upon years of training over your kid.
Don't get me wrong – if a child loves a sport and is passionate about it, I absolutely encourage the idea of supporting your child to foster a deep interest and skill for the game. However, the problem begins when it's just not fun for the kid anymore – it feels more like a job with grueling practice schedules, intense games, long tournaments and endless hours of private coaching.
Youth sports shouldn't feel like a job.
When I was a child, I cheered for Pop Warner from an early age – but guess what? We didn't compete. We didn't attend fancy summer camps. We didn't have a grueling practice schedule because I was only in elementary school and it was fun. I made some of the best friendships from that team and we didn't contend with one another, we were a team. We had fun and it was AWESOME.
Unfortunately, I don't think our kids have fun anymore – they're too busy trying to keep up with the rest of the team without feeling lost in the process. Or, they're playing a sport because their parents pushed them into it and everyone is just hoping for the best.
It's a sad reality for kids in America and I wish I had the magic answer that would make things reverse to a different time; a time such as 1985 when kids had the chance to play a sport, meet some new friends, and just have fun without all of this pressure and competition.
So when your fifth grader comes home and asks to play soccer for the very first time in her life, take a deep breath and encourage her – and then be there to lift her up if she falls.