I have been doing so much soul searching the last few months about my life, my kids, this blog, all of it. My kids are getting older and the real questions about blogging have recently been, "Do I want more from this – do I need more?"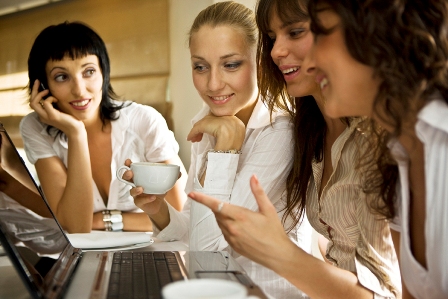 And my answer is a resounding yes. I want more from this.
I need more.
But, what? What is this need I speak of?
It almost feels like I am experiencing an identity crisis, like who am I? And what do I want to be when I grow up?
Like many other "mom bloggers" I fell into this industry almost by accident. I didn't wake up one day saying, "Hey, when I grow up, I want to start a mom blog." At the time, this whole blogging thing was not even on my radar and the truth is we all know this job takes endless hours of blood, sweat, and tears – and I am far from rich off of this thing.
But, where do I go from here? I no longer have babies at home that need me every second of every day. I no longer have that insane juggling act of working from home and raising babies because my kids are in school full-time.
And then, I have that fancy graduate degree from Columbia University hanging in my office staring at me each day along with an impressive resume and over a decade of experience – so now what?
Well, let me digress for a moment…because of this little ol' blog, I managed to attend every single event at school for my children and I literally watched my babies grow up. Unfortunately, many full-time working women cannot say that and I know firsthand because I used to be one of those women.
You see, before I started this new career online I went back to work full-time when my son was ten-months old as he was placed in the hands of day care. I have been on both sides of the fence and one of my absolute favorite posts I ever wrote is called You are Not Alone where I address many of these issues. To date, it's one of my proudest moments here at Theta Mom®.
Then, in 2011, I announced to the world that blogging IS a real job. I am still so damn proud of that fact because I managed to turn a blog into a business.

Yet now, I stand at another crossroad.
At this time in my life, do I attempt to re-enter the workforce, to the very career I left behind? Or do I continue to foster what I have spent every single day of my life building right here these last five years?
To help me sort out some of these questions, I read a few books to help clear my head and provide me with some guidance and insight. I soaked up every word of Maria Shriver's Just Who Will You Be which answered several questions that have been keeping me up at night.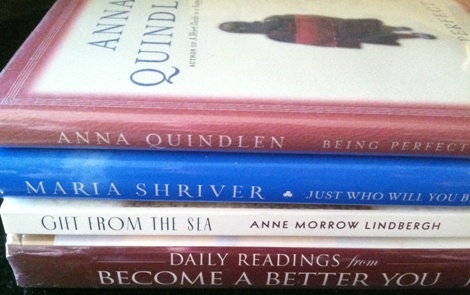 Shriver talked a lot about how many women at some point in their lives experience an identity crisis; she described her own personal experience being born into a famous political family which forced her to work even harder to make a name for herself. Through years of hard work moving up the ranks in television, she married a famous movie star and was immediately seen as "Mrs. Famous Movie Star's Wife" and later, "The First Lady of the State of California" which truly blurred the lines for her on what SHE really wanted to be on her own terms.
I find myself in a similar spot in my life right now.
No, I am not married to a famous actor or a man in politics, but I have been asking myself the question – just who will I be? For so many years when I had a steadfast career, I defined myself by THAT title. Ivy League Graduate. Educator. School Administrator. Instructional Designer. Adjunct Professor. I even defined my worth as I proudly displayed each badge of honor and now, I am not quite sure of what my title is anymore…
So, who am I?
Perhaps I should be asking, "WHY do I define my value as a professional and on my personal happiness solely on a title?" If I were to return to the traditional workforce to attain a fancy new title again, although I would be earning much more money, the REAL question is, would I truly be happy?
My short answer? No.
So what's in a title, anyway?  
As housewives, mothers, caregivers, caretakers, business owners, and women working numerous jobs around the clock in the midst of trying to juggle it all, that definition of "just who we will be" will come in time and mean different things to every single one of us. It's up to us to discover our authentic selves, the one that makes us truly happy.
"May you always remember to trust your own heart, listen to your own voice, and have the courage to discover…Just Who You Will Be." –Maria Shriver
Maybe, just maybe, all of those previous failed attempts at re-entering a former career are simply God's way of leading me toward a different path…the path I was always meant to travel. For me, this means being personally and professionally fulfilled – on my own terms.