If you're anything like me, you wander around stores searching aimlessly for some Valentine's Day treats for your kids and 20 of their classmates. If you have more than one child, well that number just doubled and the search just got even harder.
Are you looking for a fun way to wrap up those special treats and stop the endless search? Well look no further because Lunchbox Love® has the perfect solution!

Introducing Lunchbox Love® Valentine's Day cards!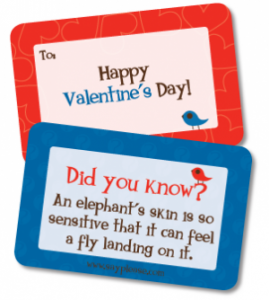 These cards are the perfect way to show your child and their friends they were thinking about them this holiday! The best part is your child can handwrite names on the card as well as print their own name so classmates will know who it is from. You can also attach the cards to virtually any packaged treat to make this holiday super special.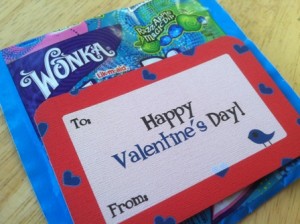 I originally planned on punching a hole on the side of the card to add ribbon and wrap the ribbon around each individual lollipop, but my daughter loves Fun Dip and wanted to incorporate that treat. So, all I needed to do was tape a Lunchbox Love card to the Fun Dip. Now we have some added love to our Valentine's Day message!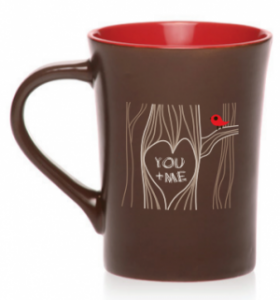 Are you still looking for something to give that someone special in your life? Consider surprising them with a mug from this adorable new line from Lunchbox Love®. This is the perfect little gift for a parent, grandparent, or any other loved one. The mug is dishwasher and microwavable safe and made right here in the USA. Fill this mug with cookies, candy or any other treat, too! You can purchase any line of Lunchbox® Love directly from the company site. Stay updated on the latest Lunchbox Love® news and promos on Twitter and Facebook. Follow the hashtag #LBLmoms to stay updated on the latest Mom Panel news.
Say Please, Inc. was founded by Judi Willard, a mom of two and licensed psychotherapist. Lunchbox Love® has been seen on Good Morning America, The Today Show, and The Wall Street Journal. Parents love this product because of the positive messaging that helps boost a child's self-esteem.
Theta Mom® abides by word of mouth marketing standards and believes in honesty of relationship, opinion and identity. As the Brand Ambassador for Say Please, Inc., I received Valentine's Day Lunchbox Love® product to facilitate this review. However, all opinions expressed are purely my own and the content of this post was not influenced.