If you're a fellow Theta Mom® then you are constantly dreaming of getting a good night's sleep. We know about the important things in life – like shopping for that perfect mattress, comfortable bedding and soft sheets. We also know you can't really put a price tag on a well rested night's sleep because while raising kids, that's often hard to come by…unless you're sleeping on sheets made by the purveyor of fine linens.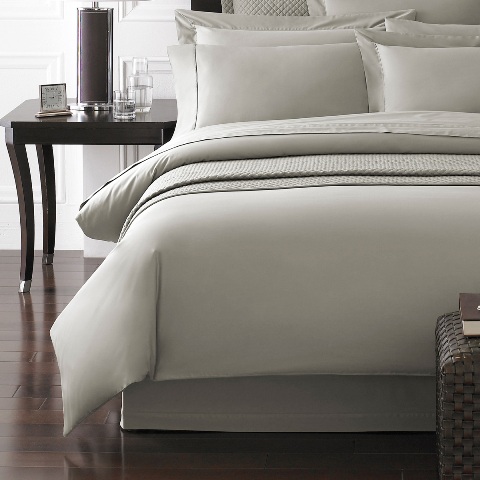 Meet Luxor Linens – a leading provider of fine, luxurious linens. This brand provides linens to the finest hotels and homes around the world. The company offers an exclusive collection of world-class Egyptian cotton sheets, Egyptian cotton towels, and home accessories for the bed and bath. Most products can be customized as well including color preference and monogramming.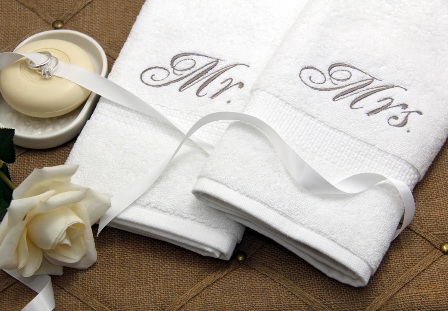 Whether you're looking to purchase an exclusive gift to give to a loved one for a special occasion or treat yourself to a brand new luxurious sheet set, Luxor Linens has many options to choose from. I especially love their monogramming service as this really gives the product a luxurious look and feel. Hanging monogrammed towels in a guest bathroom, for example, is such an easy way to add quality and style to any décor.
I reviewed the Valentino Egyptian Cotton Sheets from the Signature Collection. Here are the details about these luxury sheets (with many different colors and sizes to choose from) that contain one flat sheet, one fitted sheet and two matching pillow cases: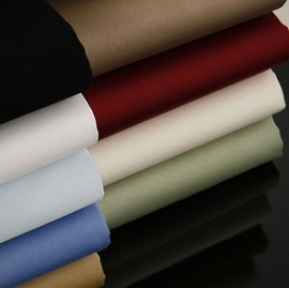 1200 Thread Count
100% Egyptian Cotton
Machine wash and dry
Properly fits mattresses up to 19″
Fitted sheet features all around elastic band
Custom tailored upon request
Personalization available with Signature Monogramming service.
The Valentino sheet set arrived in a gorgeous black box with a satin ribbon. Inside, the Egyptian Cotton Sheets were wrapped in tissue paper stamped with the brand's logo. Once I removed the lid and tissue paper, I was pleased with the presentation of this product including the monogramming on the pillow cases – but I was even more impressed when I ultimately slept on them for the first time!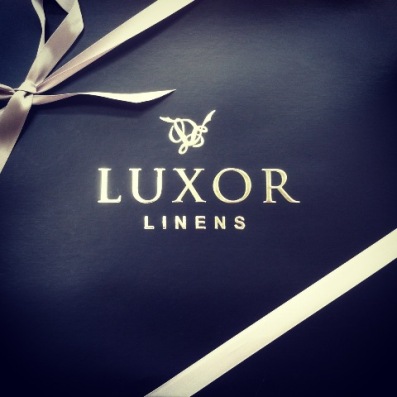 I am a big believer in owning a white sheet set because I feel like no matter how many times white sheets get washed, the color never seems to fade. In my opinion, there's nothing more clean and crisp than a properly fitted white sheet set. As I mentioned before, moms are always looking for a comfortable, good night's sleep and although I can't guarantee an uninterrupted sleep, I can tell you that these sheets are extremely soft and comfortable – and the monogramming gives it a real polished look.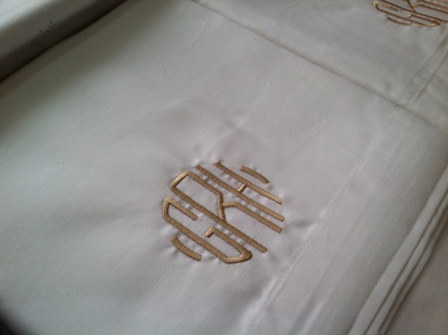 **Luxor Linens is offering a special discount to Theta Mom® readers! Enjoy a 25% discount on ANY order using the code: ThetaMomVIP at checkout. Shop the Valentino Sheet Set and the full line of Luxor Linens products.  Follow Luxor Linens on Twitter and Facebook to stay updated on the latest discount, news and information.
Theta Mom® abides by word of mouth marketing standards and believes in honesty of relationship, opinion and identity. I was provided a Valentino Sheet Set via Luxor Linens for review. However, all opinions expressed are my own and the content of this post was not influenced.