Many of you know in addition to being a mom, I am an educator. I always enjoy sharing some important tips and tricks of the very things I find valuable and this is definitely one of those times.
My daughter recently came off the bus telling me that she saw the "big red truck" at school. She was excited to tell me everything that she learned about fire safety and it wasn't long before my son came through the door sharing a similar event at school. It's fire safety week – so what better time than now to talk to your kids about fire safety? Well, there is a FREE app that gets your kids in on the action of learning even more about fire safety at home on their handheld device!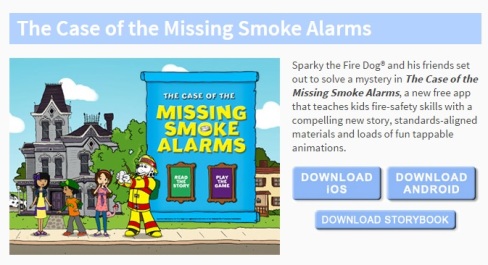 Meet Sparky the Fire Dog: The Case of the Missing Smoke Alarms – where fire safety connects kids to learning! You can download the FREE app directly onto your smartphone, tablet, or other device. (The app is available for iOS and Android.) I placed the app on my iphone and we downloaded it for my son on his Android tablet.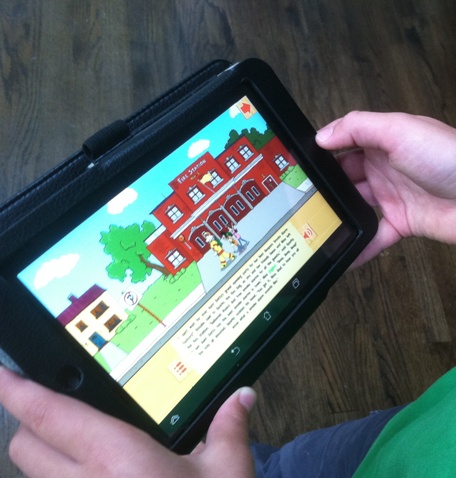 The app is both an educational story and a game with simple and cute graphics. We read the story first. The best part is not only the content (teaching children some of the real dangers about fire and how to protect themselves) but it's fully animated and interactive. There are many graphics to touch throughout the story that keeps their attention. Before turning each page, my son wanted to see what would happen if he touched various graphics; sometimes the story required him to respond by touching certain things and there were also some fun extras built into the app that moved or made noise which he seemed to love! He couldn't wait to place the missing fire alarm in each room onto the right spot to hear it beep!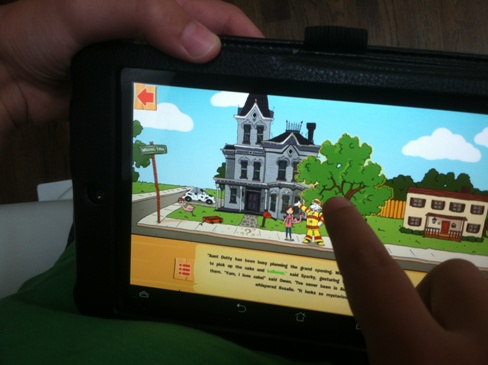 He also really enjoyed the interactive nature of the story. And it's perfect for emerging readers as well. The words are highlighted as they are read aloud, so any child can enjoy listening and watching the story without having to read at a particular level – they don't have to be able to read it on their own to have some fun with it.
The app also comes with a game component which my son enjoyed equally as much. Again, this app is very engaging for children and holds their interest. It's a wonderful way to introduce your kids to some important tips, especially during fire safety week!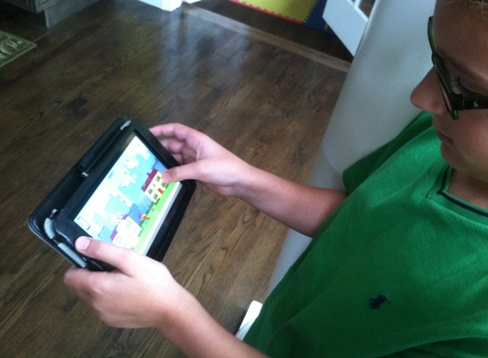 Be sure to download the FREE app here and get your kids exploring with Sparky the Fire Dog and have some fun learning all about fire safety!
Theta Mom® abides by word of mouth marketing standards and believes in honesty of relationship, opinion and identity. I was compensated for review of the Sparky Fire Dog app. However, all opinions expressed are my own and the content of this post was not influenced.